Karma hits Stephen McNeil as Halifax filmmakers get involved in politics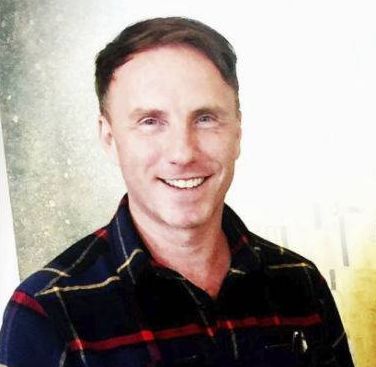 It was inevitable after Stephen McNeil's Liberal government decimated the Nova Scotia film industry in April 2015 that politically-conscious film industry professionals would fight back. In the year and two months since that disastrous decision – one of many mistakes made by the McNeil Liberals, who have pinballed from self-made crisis to self-made crisis during their three years in office – we have seen a massive protest at Province House, the rise of Screen Nova Scotia as a politically active lobbying group, and a non-stop barrage of letters to the editor, radio interviews, and articles from film industry workers determined to defeat the government at the first possible turn (a factor that probably led to the election of NDP MLA Marian Mancini in the Dartmouth South by-election last year by a tight margin).
Now two veteran and award-winning Halifax-based filmmakers, both of whom were instrumental in crafting the old film funding system during their time as Program Administrators at the Nova Scotia Film Development Corporation in the 1990s, have decided to take the fight against the Liberal government one step further. John Wesley Chisholm and my friend and colleague Paul Kimball have decided to seek the nomination for the Progressive Conservative Party in the ridings of Halifax Chebucto and Halifax Needham, respectively.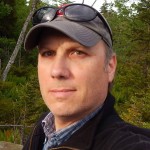 Besides being filmmakers and former civil servants, the two have a lot of other things in common. Both were active in the Halifax music scene at the height of the Halifax "pop explosion" in the 1990s, for example – Chisholm with Blackpool and the Johnny Favourite Swing orchestra, and Kimball with Tall Poppies and Julia's Rain. In other words, they are experienced and natural performers.
Both are also highly educated – Chisholm has a commerce degree from Dalhousie and an MBA jointly issued by the London School of Economics, HEC Paris, and Stern Business School in New York, and Kimball graduated from Acadia University as a University Scholar and Class Medalist in History, and then went on to receive his law degree from Dalhousie.
Each of them also served a term as President of the old Nova Scotia Film and Television Producers' Association.
They are known to be outspoken straight-shooters with strong opinions backed up by a broad range of interests and knowledge on a wide variety of subjects. They are very articulate and very media savvy. 
Finally, both are also post-ideological, which makes them perfect avatars for the emerging 21st century zeitgeist – and exactly the type of people who might be able to appeal across party lines in an election, particularly to younger voters.
"I'm not even the least bit interested in political parties," said Chisholm in a recent interview. "I don't care about that at all; I care about people and ideas."
"We can achieve prosperity for everyone," stated Kimball, "but only if we move forward into the future together in a positive spirit based on cooperation, innovation, and a willingness to be bold."
Quite the contrast to the hyper-partisanship of the McNeil Liberals.
In what is already shaping up to be a very interesting election (which looks increasingly likely to be called for the fall), John Wesley Chisholm and Paul Kimball might just be Stephen McNeil's worst nightmare.
The irony is that he will have no-one to blame but himself.

Ron Foley Macdonald is a filmmaker, musician, author, and arts journalist who lives in Halifax, NS. He has written for such publications as the Halifax Daily News, The Globe and Mail, The National Post, and Take One. He taught film history for 15 years at the Nova Scotia College of Art and Design, and has also taught at Dalhousie University and Mount Saint Vincent University. For two decades he was the Senior Programmer at the Atlantic Film Festival. He is currently the curator of the film and video series at the Dalhousie Art Gallery, and the producer of the recent feature films Exit Thread and Roundabout.

Latest posts by Ron Foley Macdonald (see all)