Nova Scotia PC Leader Jamie Baillie on Arts, Culture and the Creative Economy
In early February I sent all three candidates for the Nova Scotia NDP leadership an e-mail asking them to respond to five questions concerning their policies with respect to arts, culture and the creative economy in the province. You can read their replies here (given his victory in the leadership race this past Saturday, particular note should be paid to the answers from the campaign of newly-elected NDP leader Gary Burrill).  
I sent Progressive Conservative Party leader Jamie Baillie the same questions a week later. Like his fellow PC MLA Tim Houston and former interim-NDP leader Maureen MacDonald, among others, Baillie has been outspoken in his criticism of the McNeil government's policies with respect to the creative economy, particularly after last April's budget that dismantled Film and Creative Industries Nova Scotia, failed to implement a sound recording tax credit as the Liberals had promised, and did away with the film tax credit. For example, on April 15, 2015, Baillie rose in the House of Assembly and made the following statement:
Mr. Speaker, the short-sighted action of the McNeil Liberals is putting in jeopardy 2,700 jobs and an entire young industry. The Premier and Minister of Finance and Treasury Board want to talk about their decision to wipe out the film industry only in terms of tax formulas. They should know there is a human cost to their actions. The industry told the Minister of Finance and Treasury Board yesterday that this plan is not workable. Today we will tell the stories of the producers, directors, caterers, costume designers, and makeup artists, who feel let down by a broken Liberal promise and abandoned by a government that doesn't see the value of their work. These are real people who are angry and frustrated at the thought of leaving an industry they have built to find work in another province.
I wanted to give Mr. Baillie, whose background in the arts includes a tenure as Chair of the Board for Neptune Theatre, the same opportunity that I had given the NDP leadership contenders to set out his views on these questions critical to so many Nova Scotians.
Here is his reply.

PK: Could you describe why you feel arts and culture in general, and the creative economy in particular, is important to all Nova Scotians?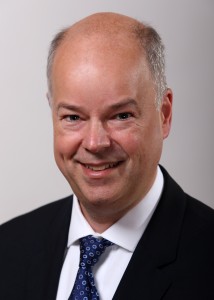 JB: Nova Scotians are proud of our rich heritage, vibrant culture, and incredibly creative people. We share these gifts with the world, in large part, through the arts. It has been shown across diverse economies that arts: strengthen the economy, drive tourism and are very good for local merchants. Workers and artists of our creative economy are some of Nova Scotia's best ambassadors on the world stage. These talented creators are important from a cultural perspective, and they generate many economic opportunities for talented young Nova Scotians and for the province as a whole. The creative economy is important to all Nova Scotians and is filled with some of the most passionate, hardworking, and innovative people in this province. My time as Chair of the Board at Neptune Theatre made me very aware of the value of the arts, the creative economy, and the talented people who work in it.
PK: Do you think that greater emphasis be placed in our school curriculum on arts education?
JB: Yes. I believe that there is tremendous value in having quality arts education available to students in our schools. The arts have inherent value. When we look at the challenges facing our province, it is clear that we need to find new and innovative ways of doing things. I firmly believe that the innovative, creative, outside of the box thinking that is fostered through arts education can benefit our entire province moving forward. In fact, in many ways artistic pursuits are opening up more entrepreneurial avenues every day. As the Ivany Report points out, art, culture and the creative sectors are linked to positive impacts on employment community development, social inclusion and well-being.
PK: What is your plan for rebuilding the film and television industry in Nova Scotia? Specifically, do you support a return to the system that was in place prior to April 2015, namely the reinstatement of the film tax credit and Film and Creative Industries Nova Scotia, along with their equity and development funding programs? If not, how would you change the system that the Liberal government has created in order to make it workable?
JB: A Film Industry Tax credit, similar to the one that was eliminated by the Liberal government, works and needs to be restored. Nova Scotia needs more jobs, not to kill the ones that we have and are thriving. Our party recognized the benefits of having a competitive climate when we increased the tax credit in 2007. If, in the future, it is found that the tax credit requires changing, it should only be done after extensive and meaningful consultation and dialogue with the industry. We need to base our investment in the Film industry on its true value, not just a government estimate of its cost. I believe that it is the responsibility of government to be honest with the film and television industry. Many people in film and television were blindsided by the government's hasty decision to eliminate the Film Industry Tax Credit. Stephen McNeil promised in 2013 to extend the Film Industry Tax credit. Less than two years later, the Premier broke that promise and many talented, hardworking people have been faced.
PK: What steps, if any, would you take to encourage greater investment by the private sector in funding the arts in Nova Scotia?
JB: Arts means business. One of the best ways to help encourage private sector investment in any business is to ensure stability and predictability. We know that a lot of private sector investment was lost as a result of the gutting of the Film Industry Tax Credit. Investment was lost across the creative economy, as well as service sectors as a result. We know of companies in rural areas that helped provide props for film productions, and local hotel and bed and breakfasts that housed people for shoots. All businesses, including those in the creative industry need to be able to plan years in advance. I also think there is always more that can be done to highlight private sector opportunities for investment in the creative industries. It is important that businesses in the creative industry have access to capital that can be used to leverage further investment from other sources such as the private sector. I also believe that it is very important that we continue to highlight the amazing work that is done by our art students at our universities and colleges like NSCAD and our NSCCs.
PK: Do you support the implementation of a tax credit for sound recording?
JB: We would be open to discussing a tax credit for sound recording and if we make the promise we will keep our word. A 2011 analysis of the Ontario Sound Recording Tax Credit (OSRTC) showed that the economic impact of the tax credit stimulated the creation and release of sound recordings that generated retail sales and live performance revenues for artists, venues and promoters. It was estimated that $1.5 million in financial support from the OSRTC resulted in $29.7 million in global revenues. If, after honest and meaningful consultation with Nova Scotia's sound recording industry, it was determined that a tax credit would benefit the industry and spur job growth, we would introduce a credit that was affordable to taxpayers.

Paul Kimball is a filmmaker and author who lives in Halifax, NS. His work includes the book The Other Side of Truth, the feature films Exit Thread, Roundabout, and The Cuckoo in the Clock, as well as documentaries for CBC, Bravo, Vision, Space, TVNZ, Knowledge, Eastlink TV, UFO TV, and SCN. He has an honours degree in history from Acadia University, and a law degree from Dalhousie University. He is a former Program Administrator of the Nova Scotia Film Development Corporation, and served as President of the Nova Scotia Film and Television Producers Association and as a member of the Nova Scotia government's Film Advisory Committee. He has an abiding love for vanilla milkshakes, mysteries and Walden moments.

Latest posts by Paul Andrew Kimball (see all)