Afraid to Speak – A Review
Dillon Garland's feature film debut, Afraid To Speak, announces the arrival of a natural-born filmmaker.
The 24-year-old Halifax-based, award-winning music video director, "v-logger" and social media maven has been turning out motion pictures since before he graduated from high school. Currently onscreen with a web series entitled Leon, Garland garnered more than one hundred thousand hits for his filmed reaction to a recent Star Wars trailer.
Clearly, this is a young image-maker on his way up. A viewing of his long-form first feature, Afraid To Speak, mostly shot in 2014 but finally finished in 2016, confirms that a major new voice in Atlantic Canadian filmmaking has burst out on the scene.
Afraid To Speak is a small-scale drama that tackles the subject of depression. Its timely subject matter is matched by the sincerity and effectiveness of its delivery, from the finely-tuned acting to the astonishing surety of framing and camerawork. Taking a strikingly original view of a difficult matter, the film sets a very high standard from the beginning, and then consistently surpasses it.
While the story is relatively simple, the treatment is not. Taylor Olson takes on the lead role of Nolan, a young man struggling with depression. Paige Smith is his paramour, puzzled by his lack of commitment. David Wojcik provides counterpoint as his grandfather. And perhaps most crucially, Bob Mann plays the personification of the depression, named "Sam", appearing onscreen to question and debate every move Olson's character makes.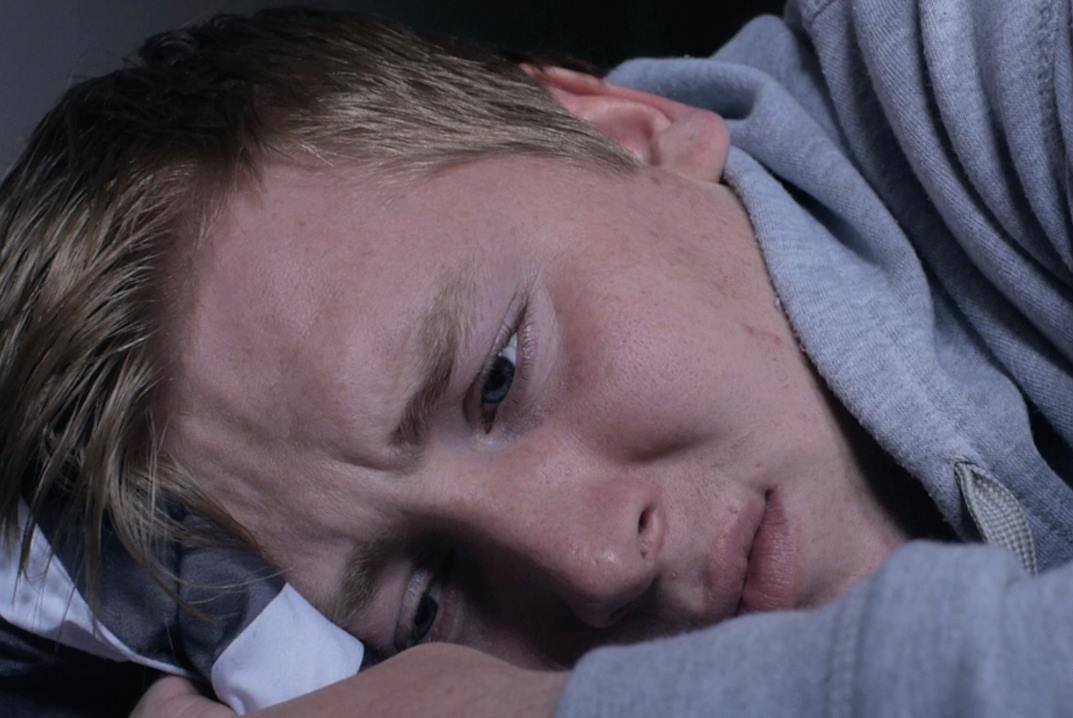 It is a fascinating relationship. Nolan can't get away from his onscreen doppelganger, but the doppelganger is not privy to all of the main character's knowledge. And clearly, the depressive double is as dependent upon Nolan as Nolan is dependent on him.
Shot mostly in summer (there's a crucial "swimming at the lake" sequence), there are also winter flashbacks to childhood, complete with slow motion trails in the snow.
Shooting over different seasons reveals the film's ambition to spread a wider net for the narrative, reminding us that this is cinema, not theater.
Olson's performance as Nolan is a revelation. This is an emerging actor who has already made a number of screen appearances since he passed through drama school. I've already seen him delivering convincing characters in two features: one a raucous ensemble comedy (Iain MacLeod's Your Money Or Your Wife) and another a drama (Caley MacLennan's drama Noon Gun). In Afraid To Speak, he summons up enough emotion to power several films while managing a deliberate and finely tuned sense of control that makes his character both sympathetic and intriguing.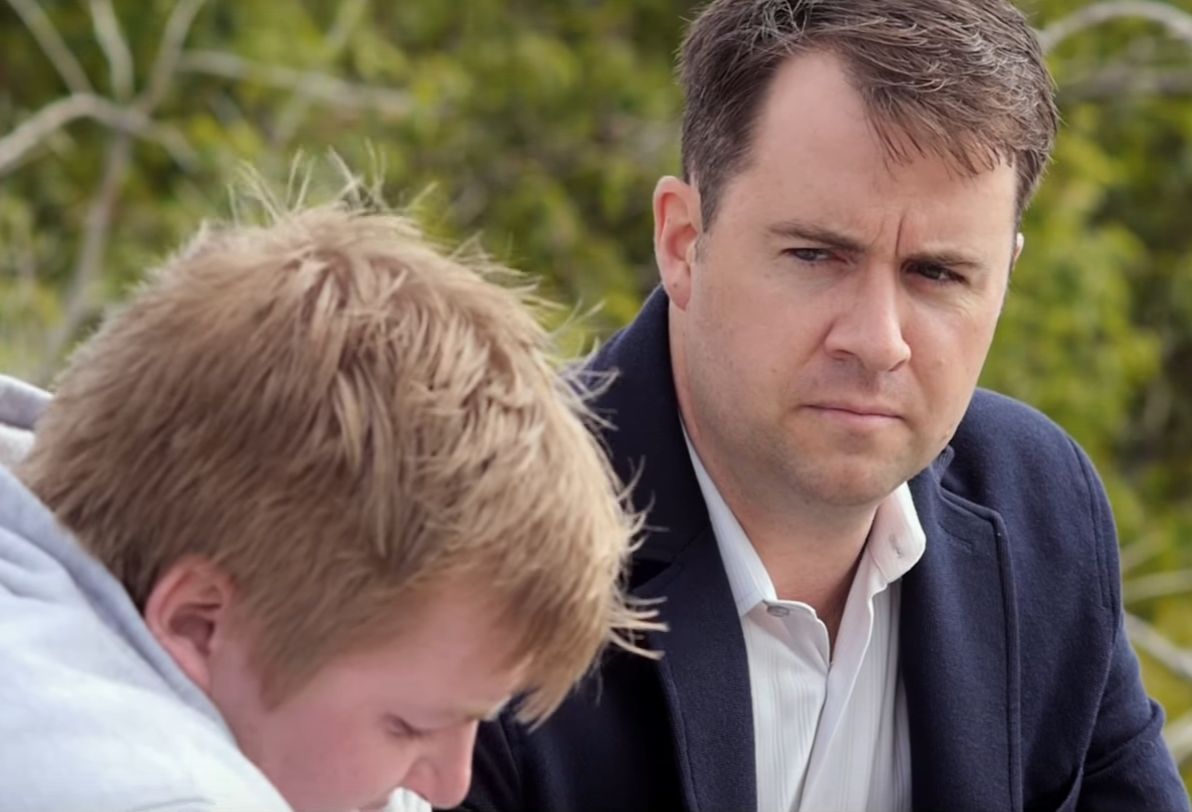 Bob Mann's "Sam", on the other hand, infuses his imaginary nature with just enough concreteness to make him seem more than plausible. Bantering like a fast-on-his-feet featherweight fighter, Sam cajols, pleads, and explains away his own existence, stopping short of having a complete understanding of the situation. 
It's a marvelous cinematic pas-de-deux that allows Garland to portray depression as an unknowable human frailty, something that you may have to live with all your life without ever completely coming to grips with it.
Garland's script suggests that there are no miracle cures, no Afternoon Special "wrap-it-up-nicely" endings. Instead, he confronts the issue squarely and courageously, with a maximum of acceptance and a nod to the fact that, yes, you can get on with things through discipline, determination, friends, family and a bit of luck.
Afraid To Speak is a remarkably mature, compelling and effective piece of movie-making. As a first feature film from such a young writer and director, it marks Dillon Garland as a major new player on Atlantic Canada's ever-changing cinema scene. Having recently played the Parrsboro Film Festival, watch for it on small and big screens in your locality.

Ron Foley Macdonald is a filmmaker, musician, author, and arts journalist who lives in Halifax, NS. He has written for such publications as the Halifax Daily News, The Globe and Mail, The National Post, and Take One. He taught film history for 15 years at the Nova Scotia College of Art and Design, and has also taught at Dalhousie University and Mount Saint Vincent University. For two decades he was the Senior Programmer at the Atlantic Film Festival. He is currently the curator of the film and video series at the Dalhousie Art Gallery, and the producer of the recent feature films Exit Thread and Roundabout.

Latest posts by Ron Foley Macdonald (see all)