The Liberal Government's Nova Scotia Film Industry Debacle – One Year Later
A year ago this coming Saturday the Nova Scotia government released its 2015-16 budget, which contained measures (the elimination of Film & Creative Industries Nova Scotia, the dismantling of the film financing system, including the tax credit and equity investments) that devastated the industry.
On the "almost anniversary" of that disastrous decision, I think it's worth taking a look at an internal government document that shows exactly how good the film and television industry was for the Province as it was structured prior to the changes implemented by the Liberals last April. 
Accordingly, at the end of this editorial I have posted every page from the 2010-11 business plan for Film Nova Scotia (which later became FCINS), which shows in detail (a) a Crown agency that actually worked, and was committed and knowledgeable about its brief, and (b) statistics, from the government itself, showing the value of the industry, on many levels. The document is taken directly from the website of the Department of Finance.
One can have a reasonable debate about whether the tax credit rate had gotten too high (I believe it should have been reduced); one can have a reasonable debate about what kind of industry we should have been focusing on (I believe we should have been placing greater focus on local production, and less on courting come-from-away service production). Indeed, one can have a reasoned debate about all sorts of things with respect to film financing policy.
The one thing which is not debatable by any reasonable person is the effectiveness of the film support system that had been carefully built up for twenty years, by all parties – Liberal, Progressive Conservative, and NDP. For example, here is then-NDP leader Alexa McDonough in the House of Assembly on April 13, 1995, applauding the Liberal government of John Savage for its support of the film industry:
I want to say that I think the government's recognition in this budget of the absolute, critical importance of cultural industries is very welcome. I think the further measures to reinforce the strength of our film industry are welcome. It is truly one of the new areas of significant growth in the province and I think the government has done well to reinforce that and add additional budgetary measures that will further enhance our film industry and, also, give appropriate recognition, by having brought in the exemptions on sales tax for cultural performers, is an appropriate recognition of how very key to a truly sustainable economy and one that recognizes how important cultural industries are, in terms of economic impact, but also how important cultural industries are in terms of our defining ourselves, of our expressing ourselves as a society. I congratulate the minister for having given that appropriate recognition.
The system that politicians of all parties created and then refined over two decades worked. It was an industry that was the rarest of things these days, a Nova Scotia success story, and it was one that the Liberals specifically promised to maintain and enhance in their 2013 election platform.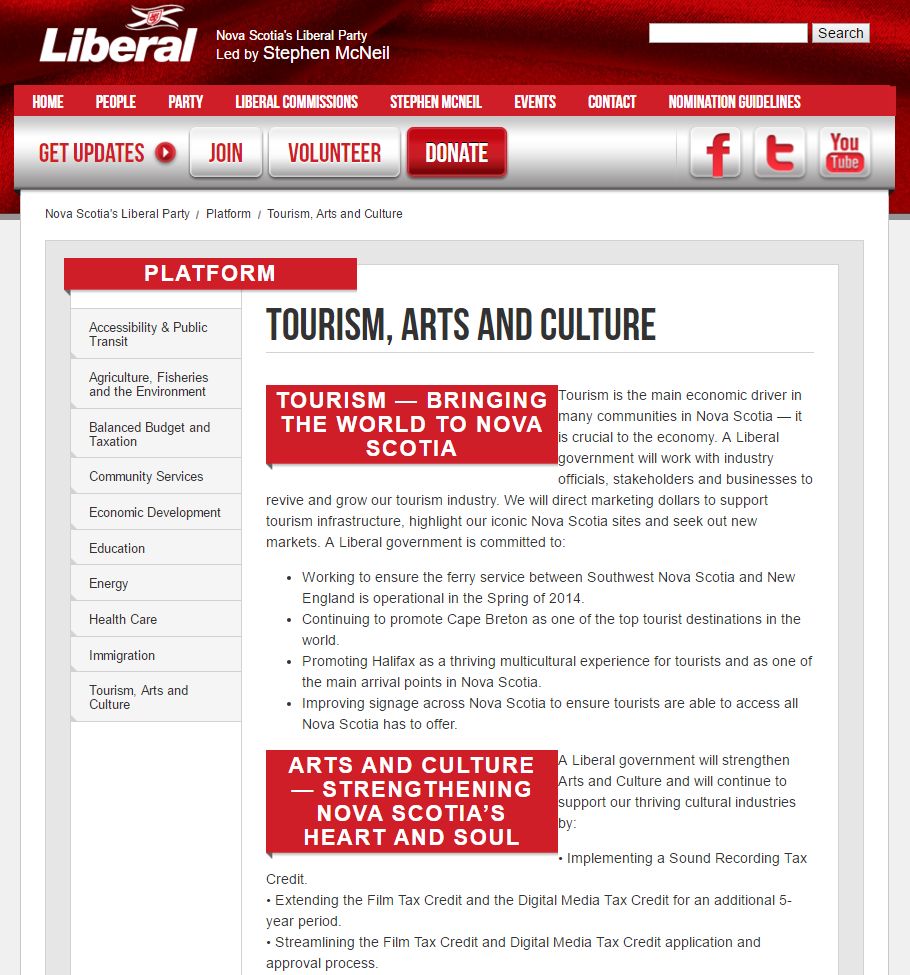 I had just waited over fourteen months to have a tax credit application processed by the Department of Finance, and knew of other filmmakers in similar difficulties with the Department's Kafkaesque obstructionism – all of which led Liberal MLA Diana Whalen (who was at the time the Opposition critic for Finance) to work in the House of Assembly to get the NDP government to take action (with some belated effect) to expedite processing times.
Indeed, Whalen stood in the House on April 30, 2013 and made statements that were clear and unambiguous in their recognition of the importance of the film financing system in general, and the tax credit in particular. "Mr. Speaker," she said, "the tax credit is important, and it is a powerful tool to our economy… worth millions of dollars… This is a tax credit we've had in place for almost 20 years – we were the first province in the country to have it and it has been a good thing." As a result, the Liberal platform sounded great, and it seemed like they were sincere.
Still, I wanted a few more specific details, so I wrote to Stephen McNeil directly on September 20, 2013, a few weeks prior to the election, as follows:
Dear Mr. McNeil,

I read with interest in your election platform, on. p. 21, that you make the following commitment:

"A Liberal government will strengthen Arts and Culture and will continue to support our thriving cultural industries by: • Implementing a Sound Recording Tax Credit. • Extending the Film Tax Credit and the Digital Media Tax Credit for an additional 5-year period. • Streamlining the Film Tax Credit and Digital Media Tax Credit application and approval process."

It all sounds very good, particularly streamlining the Film Tax Credit, which has been subject to processing delays of well over a year under the NDP government, but there are two key questions re: the Film Tax Credit that are not addressed in your platform:

1. Will the Film Tax Credit be extended in it's current form, without a cap on the overall amount of money that is available either to a particular production (Alberta has imposed such a cap on its rebate program, which is the equivalent of a tax credit, of $5 million per production), or on a yearly basis for the Tax Credit itself, i.e. the implementation of an arbitrary total number on the amount of monies that can be claimed by all productions together under the Tax Credit after which no further monies will be available in a fiscal year; and

2. Will the Film Tax Credit be renewed at its current rate of 50% of labour costs, with bonuses for frequent filming and filming outside the HRM?

I look forward to hearing where the Liberal Party stands on these questions that relate directly to the sustainability of a $100+ million industry that employs over 2,000 Nova Scotians in highly skilled jobs.

Best regards, Paul Kimball
I specifically referenced the Alberta Fund (which is the model the Liberals eventually used last year to replace the tax credit) because I had heard rumors that a move in that direction was being contemplated.
I also wanted a commitment that there would be no cap of any sort if the Liberals were elected, because I know that this has been something senior bureaucrats in the Department of Finance had been pushing for since my own time in government administering the tax credit back in the late 1990s.
Finally, I wanted his commitment to the rate and bonuses to the credit as it existed in 2013.
Mr. McNeil replied on September 23, 2013, as follows:
Good morning Mr. Kimball,

Thank you for your inquiry. You may remember our Finance Critic, Diana Whalen, challenged Minster MacDonald during Question Period in November 2012, and then again in the Spring after receiving your correspondence. We confirmed our support, but we did raise some serious concerns around the efficiency and effectiveness of how it is being processed by the Department of Finance. The response from the Minister was less than complete. She mentioned "some reorganization going on at the level of the Film and Creative Industries Council" as well as a "working group" within government.

To address the two specific questions you raise, we have not heard complaints about the structure of the Credit to date. We understand the difficulties that are inherent in government not committing to longer term stability, which is why we commit to a 5-year extension. We also know the need, and have pressed the NDP, of streamlining the process. We've heard about both these concerns from industry, but to date, have not heard of any industry members pushing to change the structure. This does not preclude a future discussion on the matter, and quite frankly, I look forward to the possibility of meeting with industry stakeholders as to how to best streamline the process and would certainly welcome a broader discussion on the matter. But, we have no current intentions to alter the structure of the Credit at this time.

Regards, Stephen
That all seemed pretty straightforward to me, and I voted Liberal as a result. I know many film industry colleagues who made the same decision, for the same reason. I should have paid more attention to the weasel-worded last line in Mr. McNeil's reply, but I took him at his word. 
Imagine my regret last April. No consultation with industry stakeholders. No 5 year commitment to the tax credit as it existed. Film and Creative Industries Nova Scotia was dismantled (I hadn't even asked about that because I could never have imagined a government so foolishly myopic as to remove the agency that provided critical support for the entire sector). To add insult to injury, there was no sound recording tax credit. Finally, in one of the most egregious examples of hypocrisy seen in Nova Scotia politics in quite some time, it was Diana Whalen, now the Minister of Finance, who swung the axe.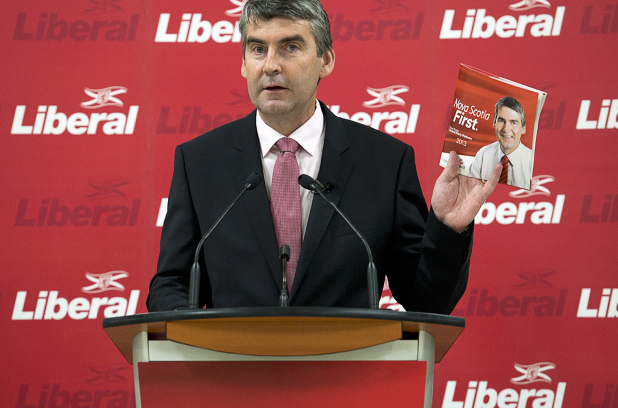 Throughout this debacle, the Liberal government has shown a stunning lack of vision, made a series of broken promises, and evidenced a fundamental failure to be honest with the citizens of Nova Scotia about the value of the industry and the nature of the system that supported it and which they destroyed.
It is a damning indictment of their inability to govern effectively and in good faith, and it should be of concern to every Nova Scotian.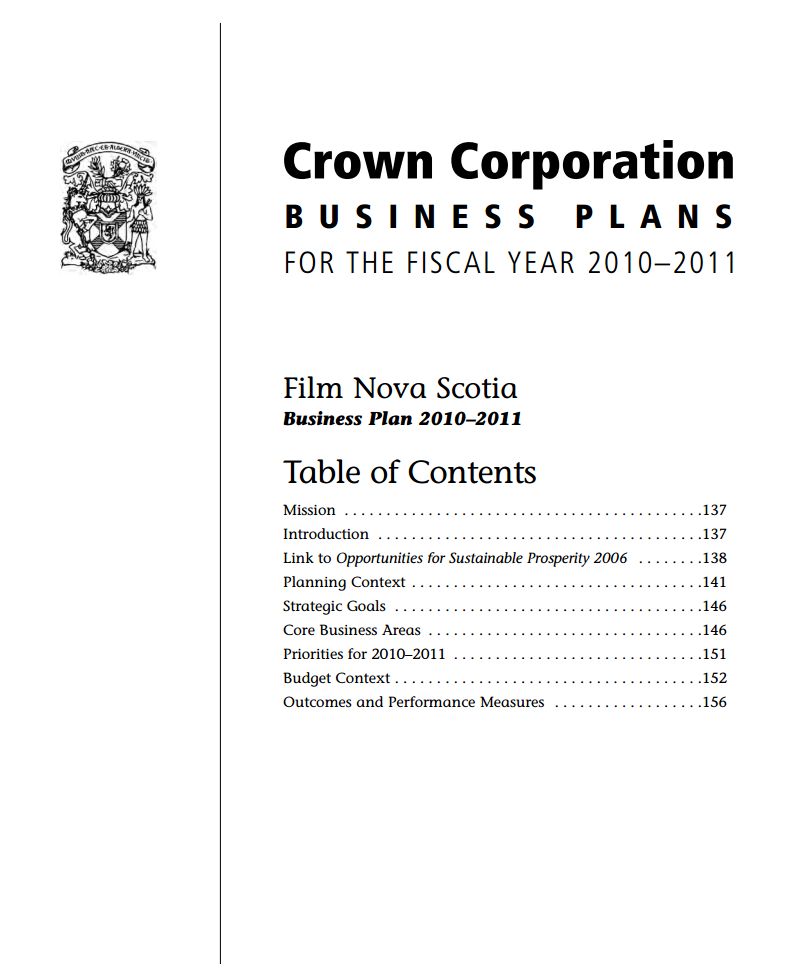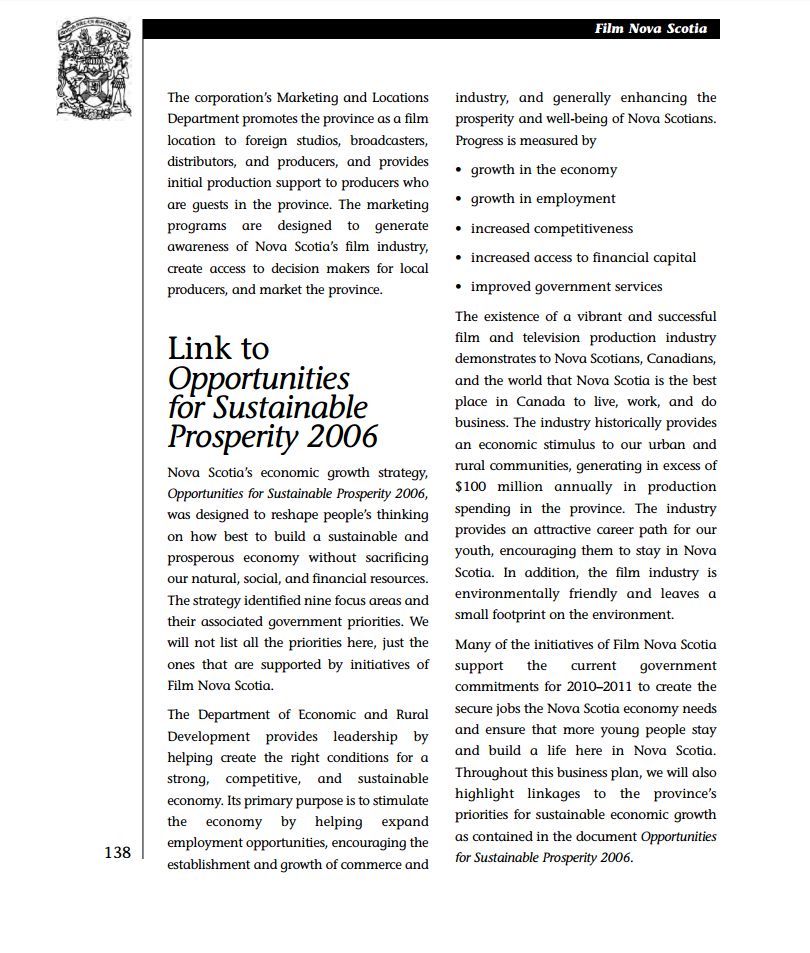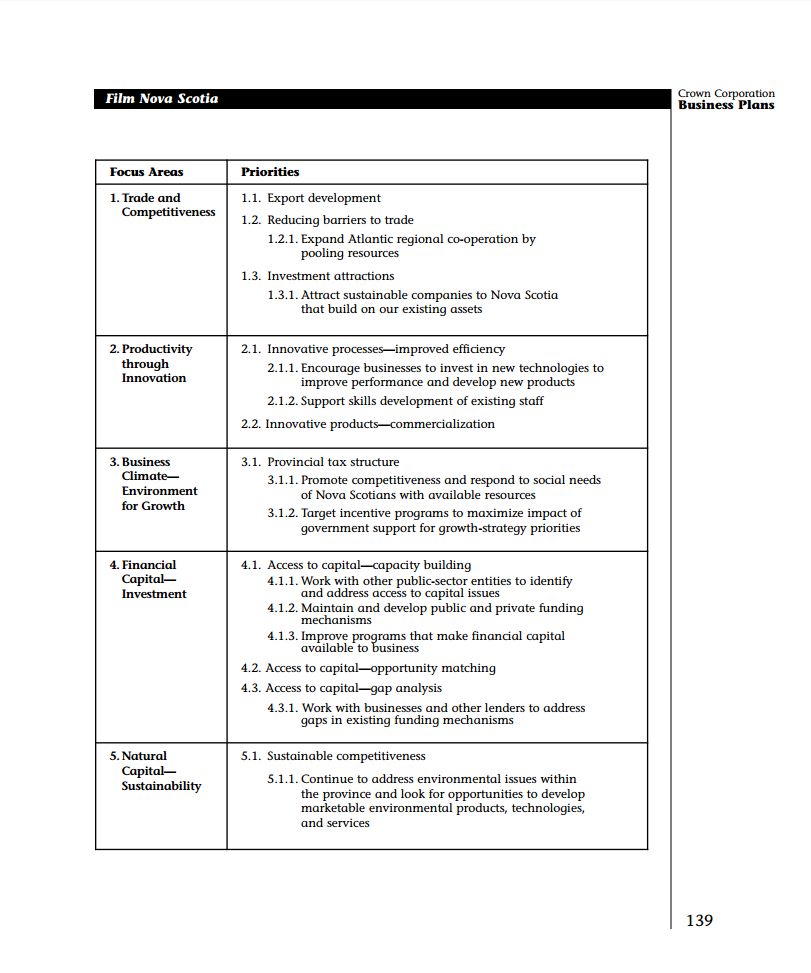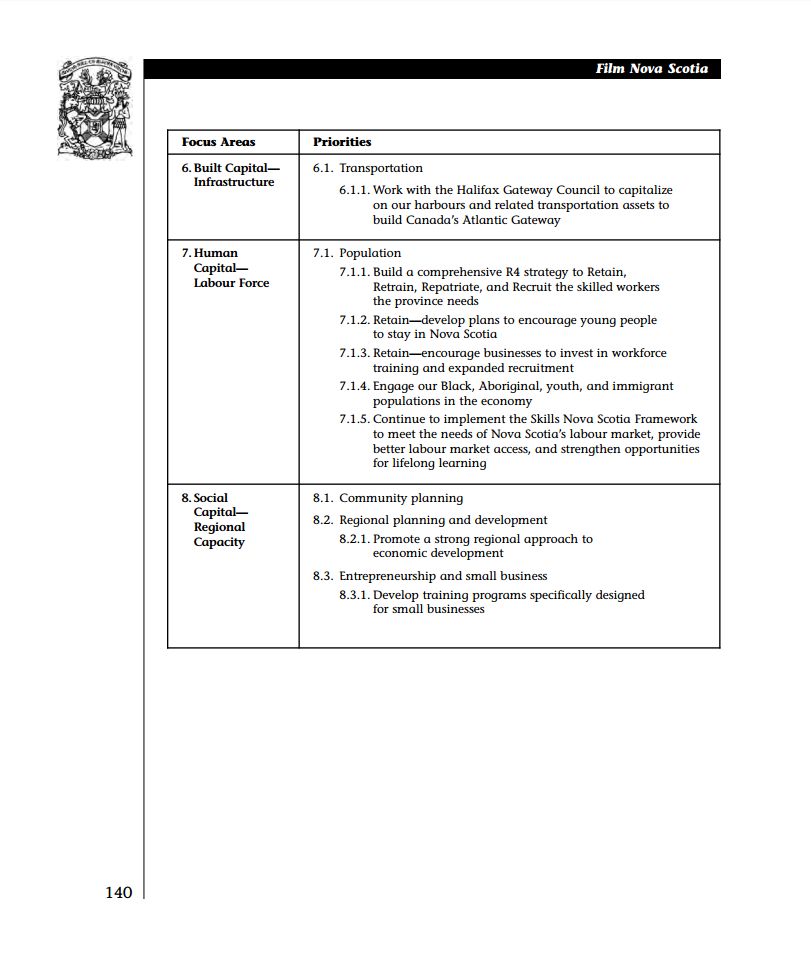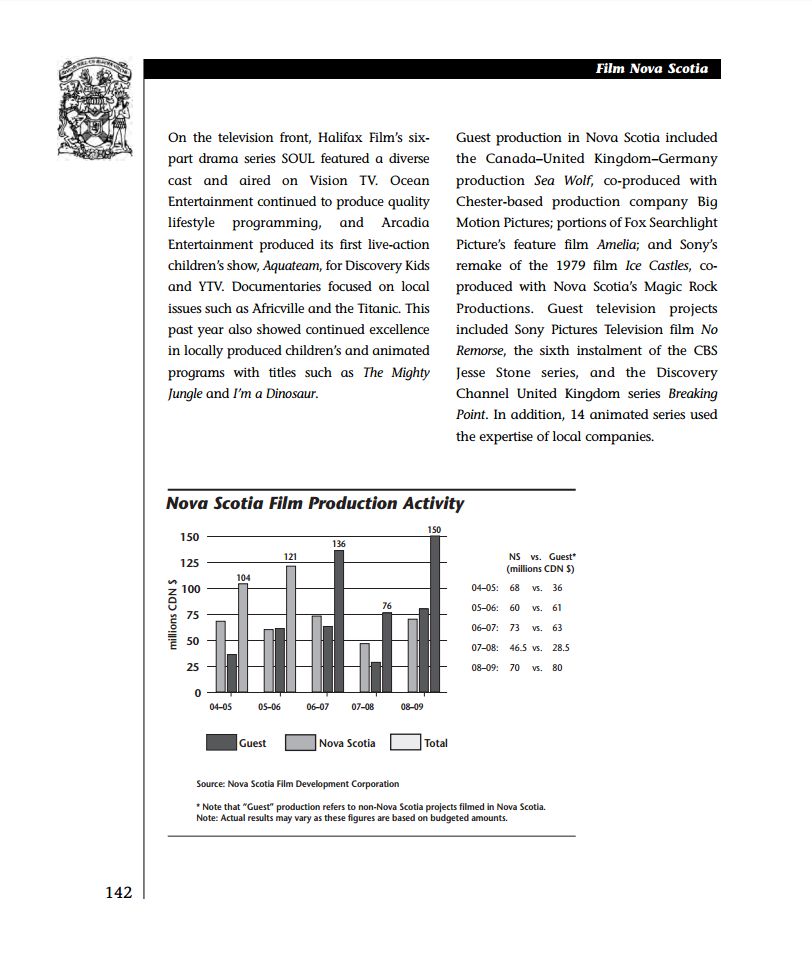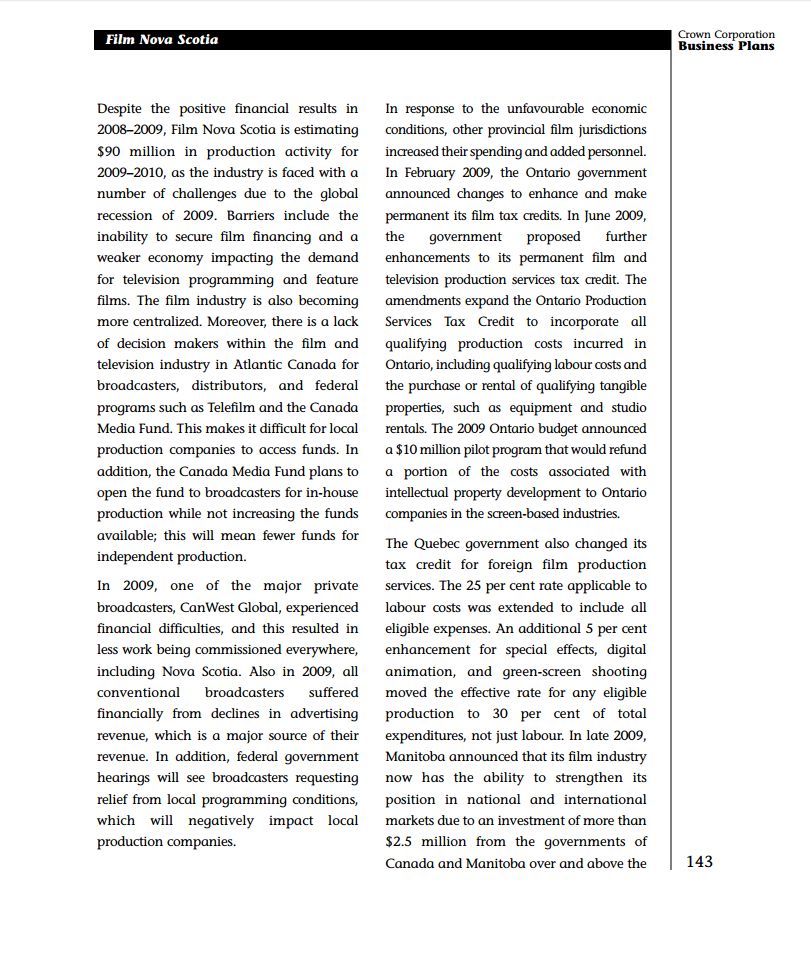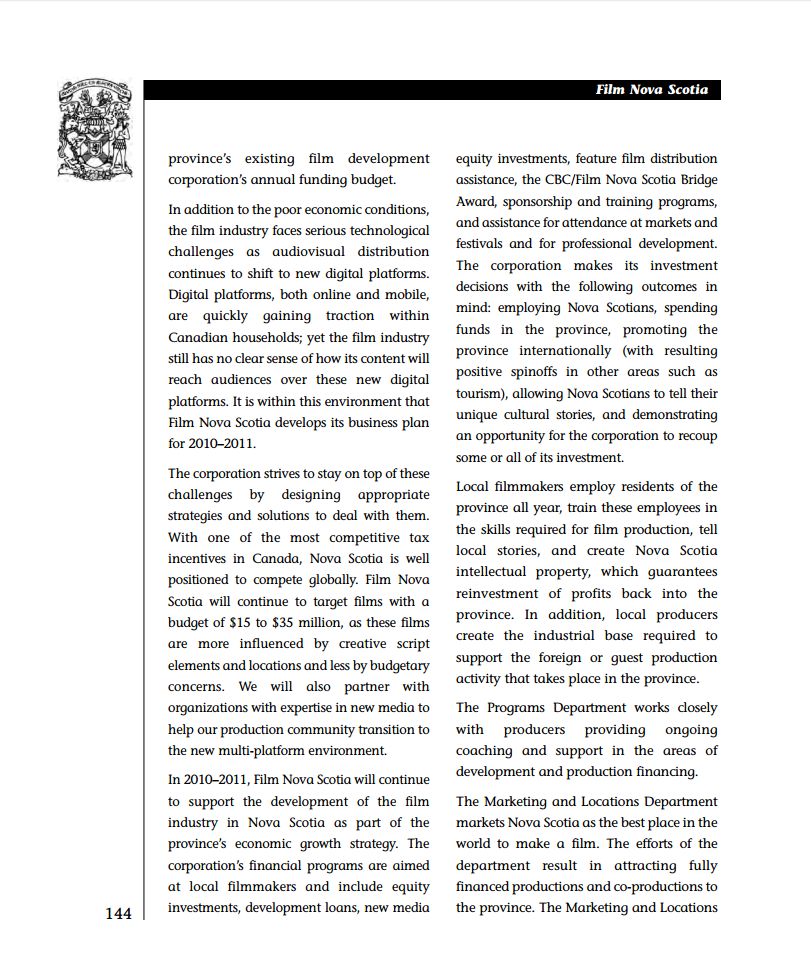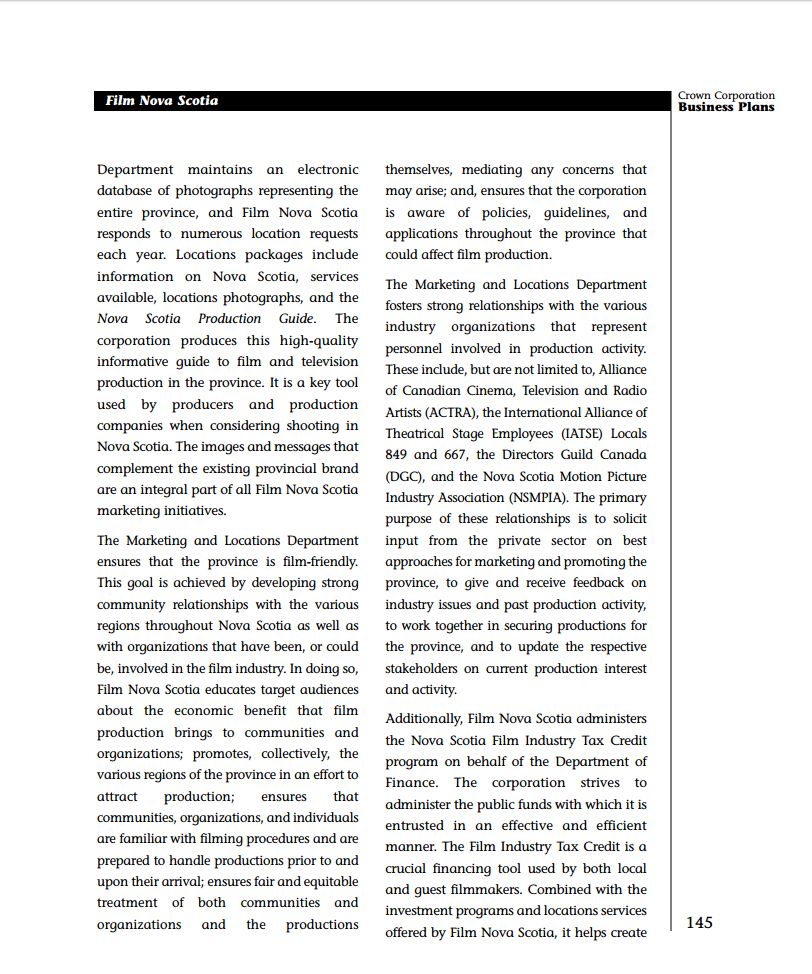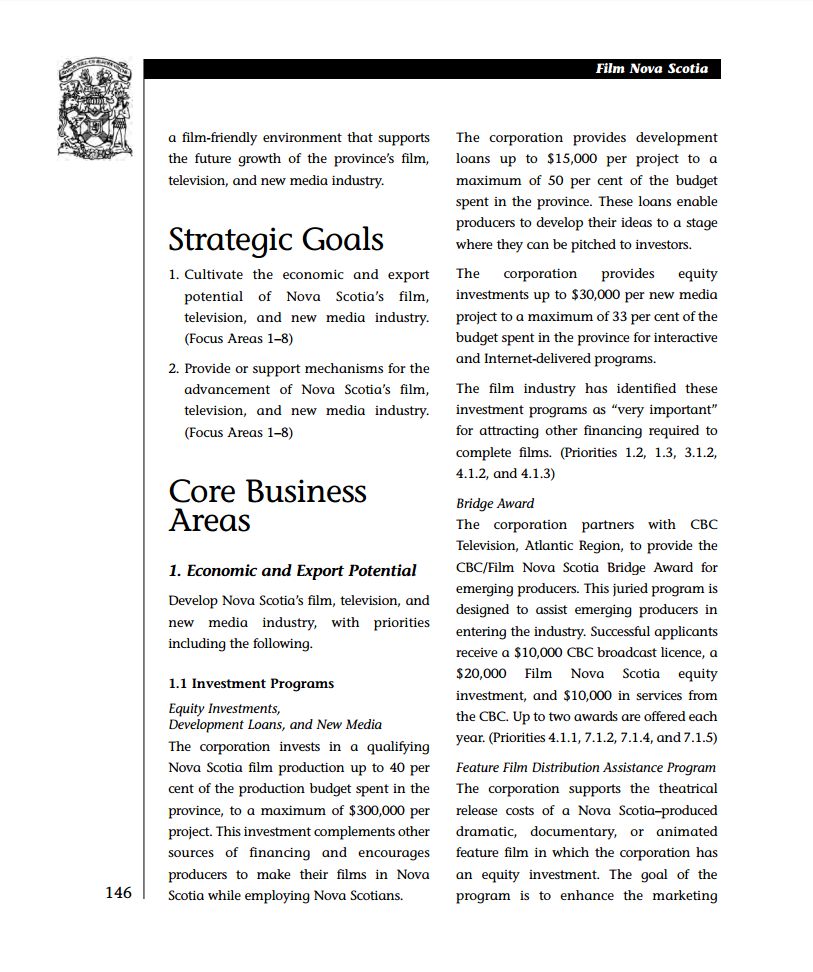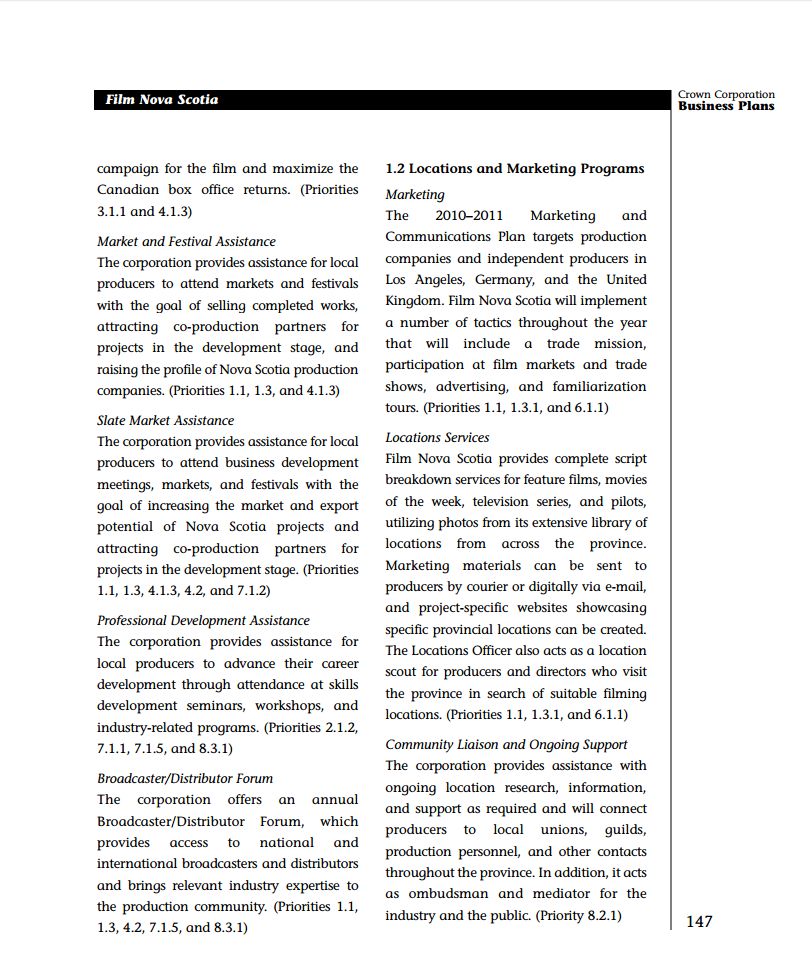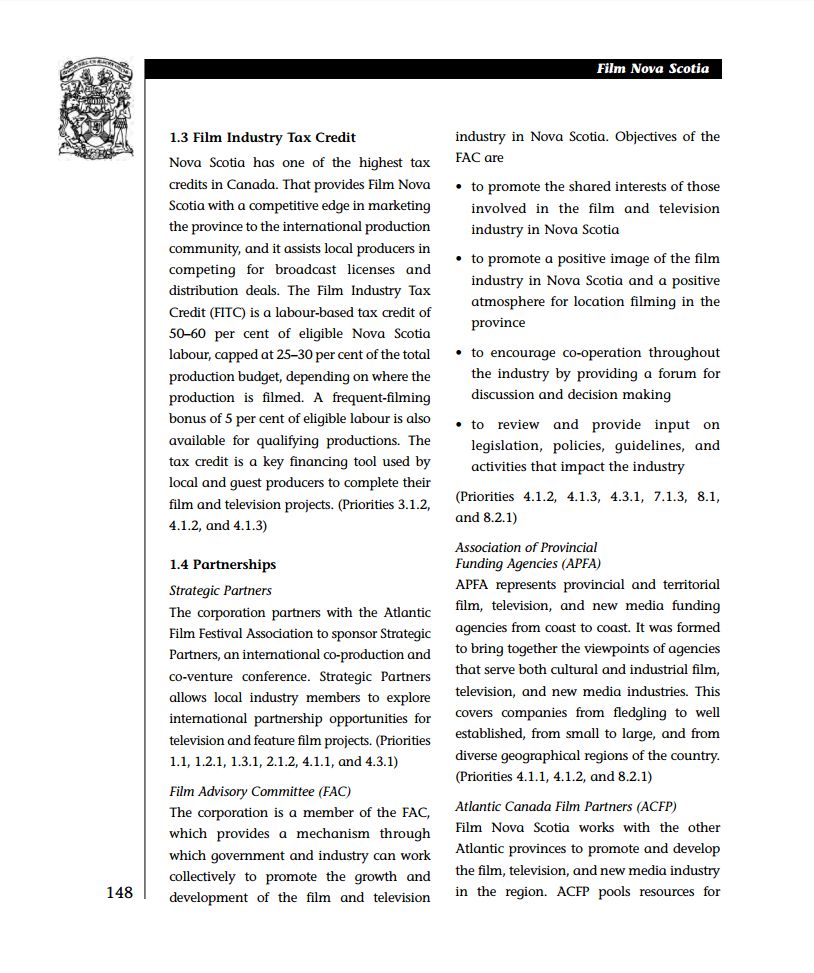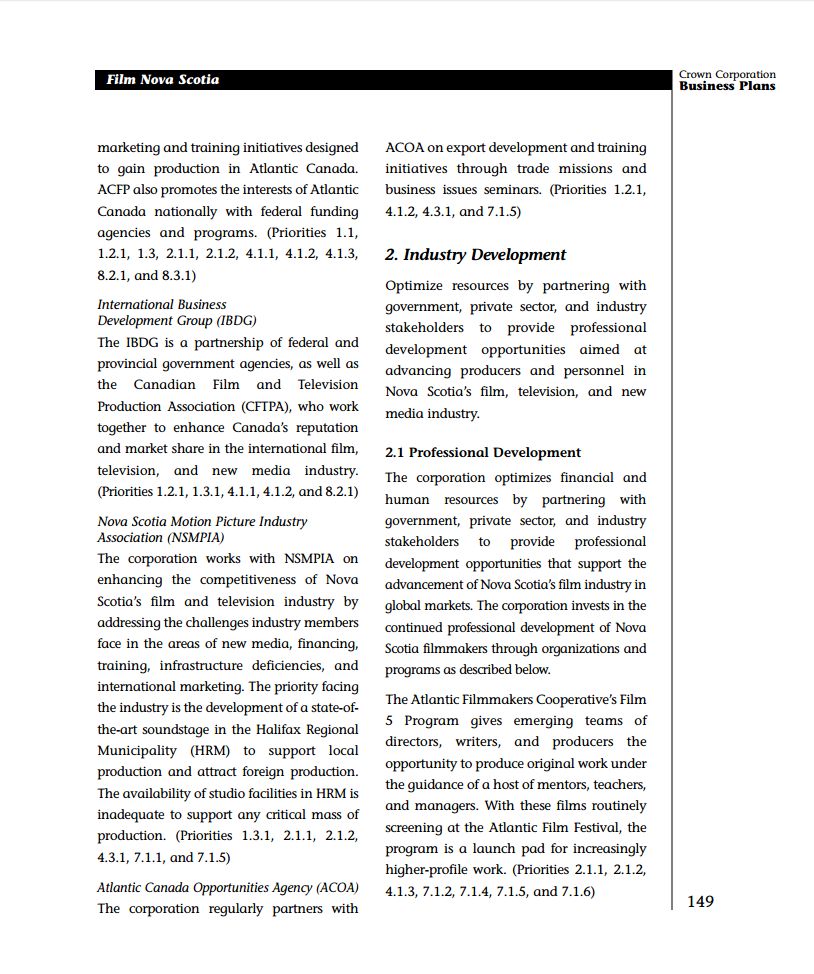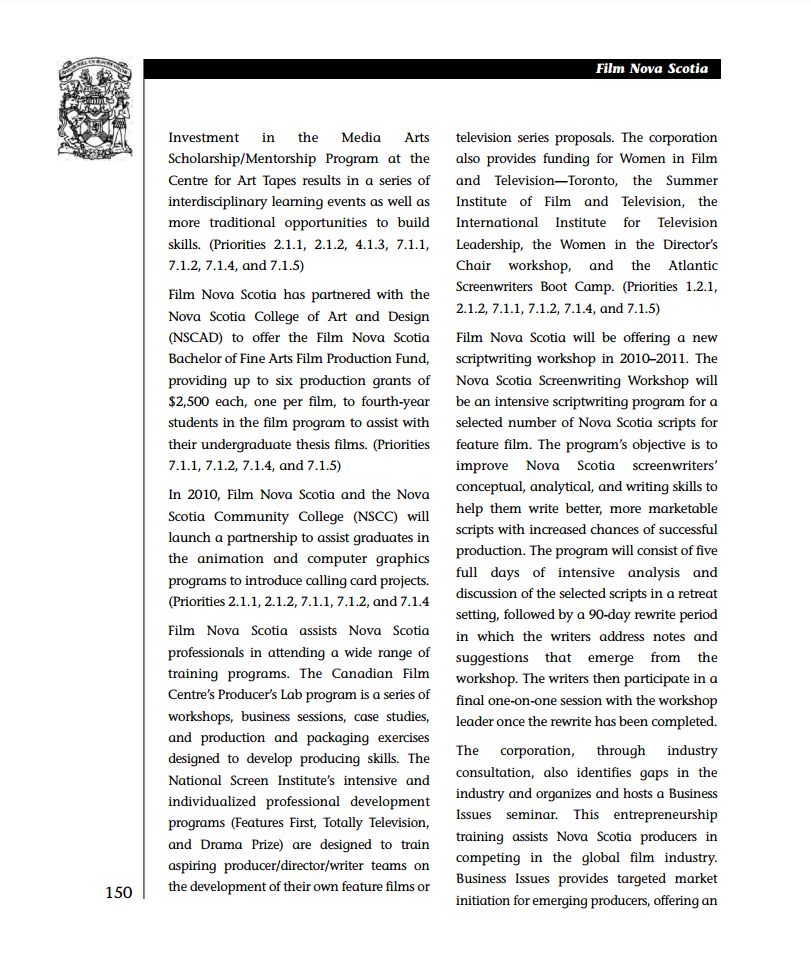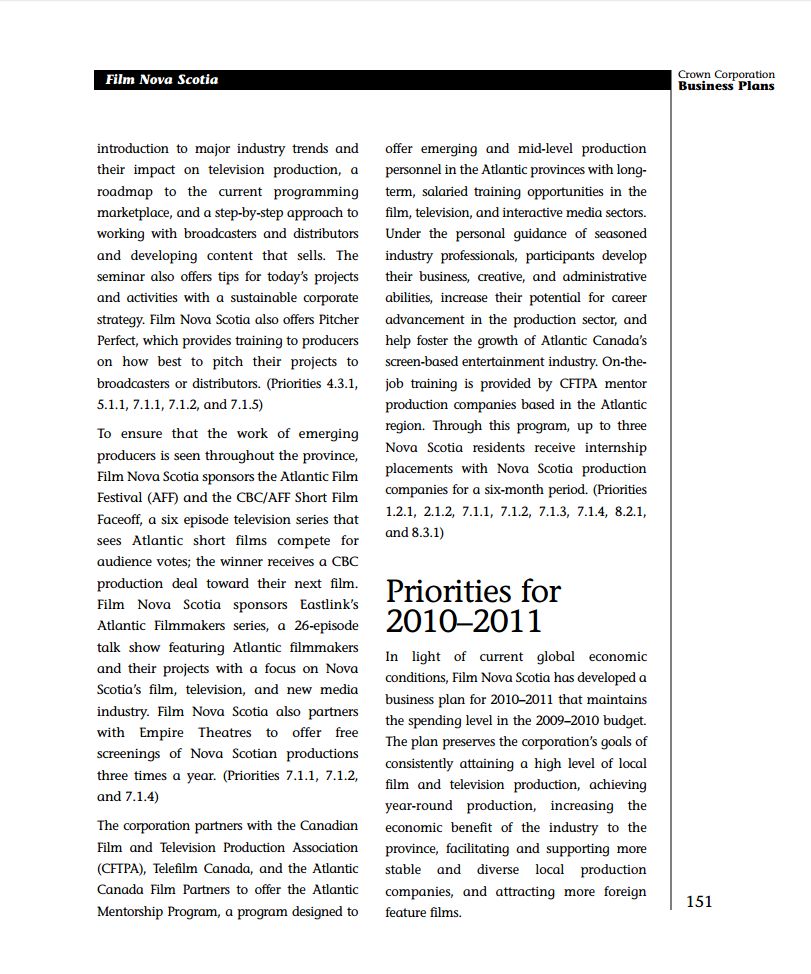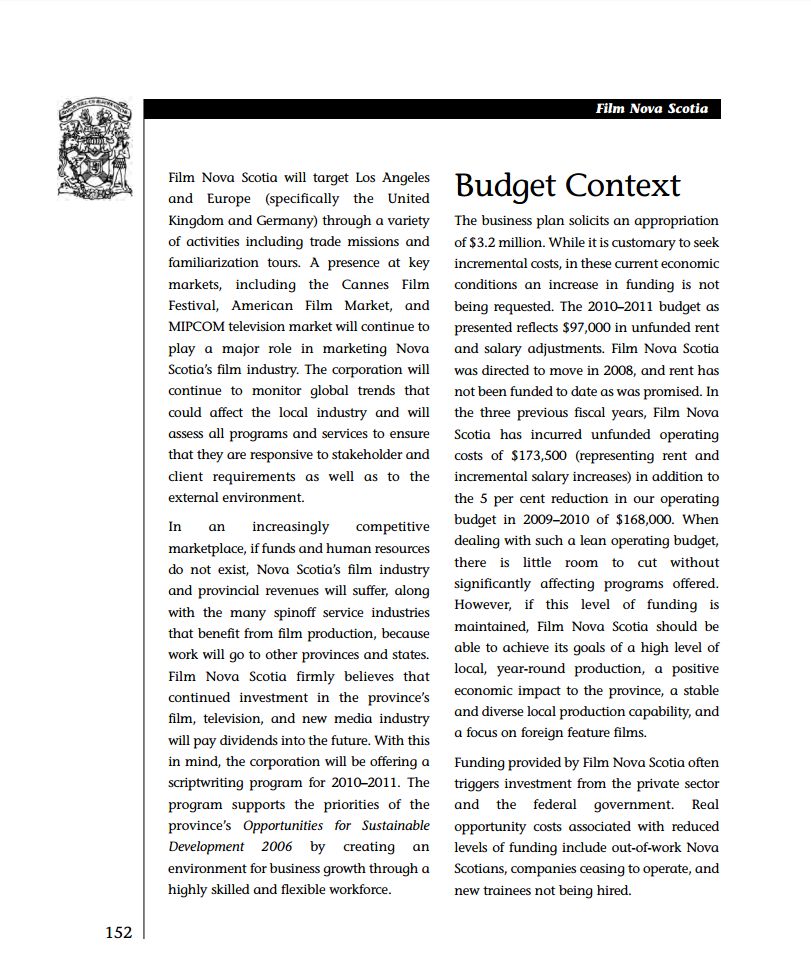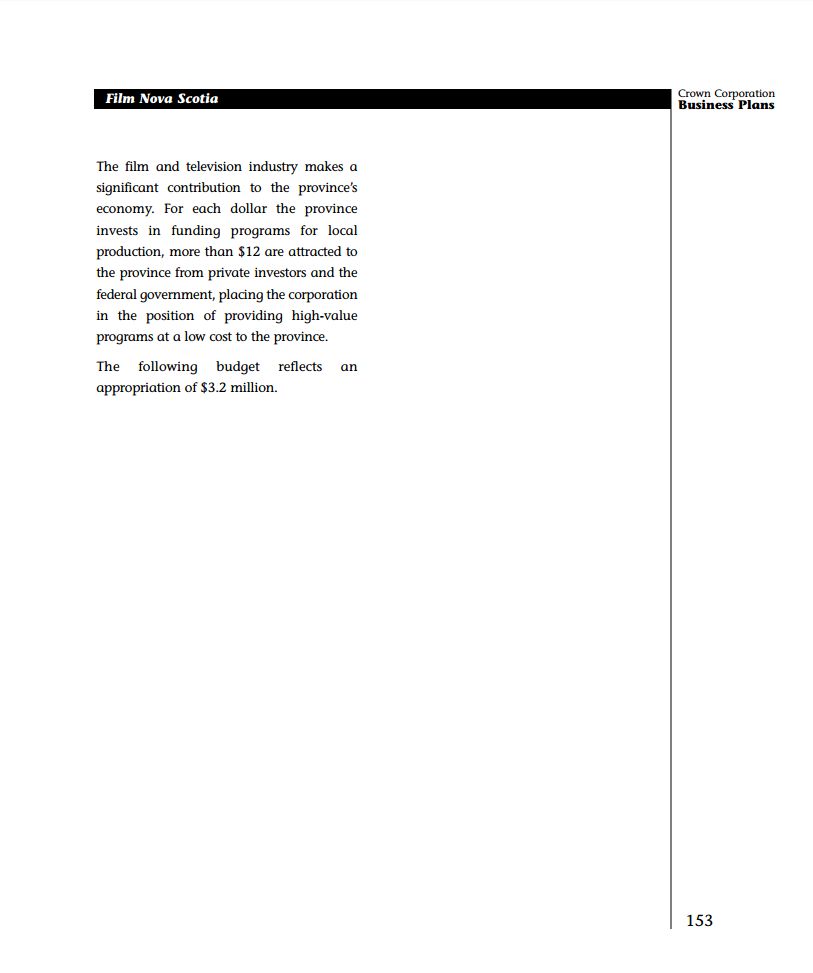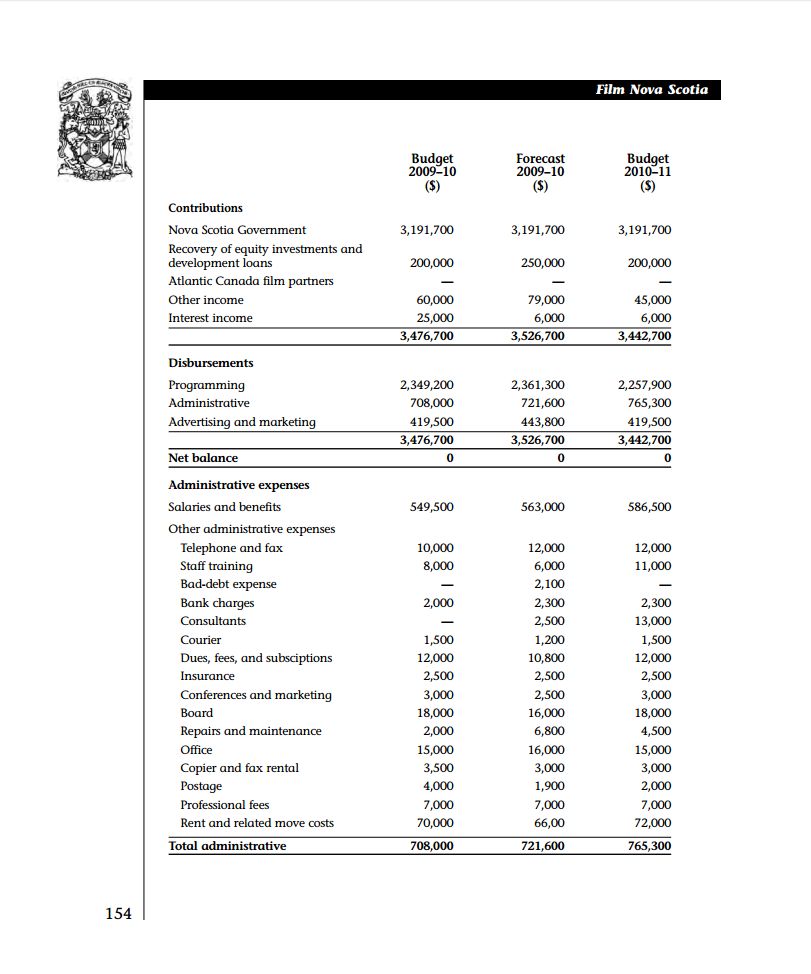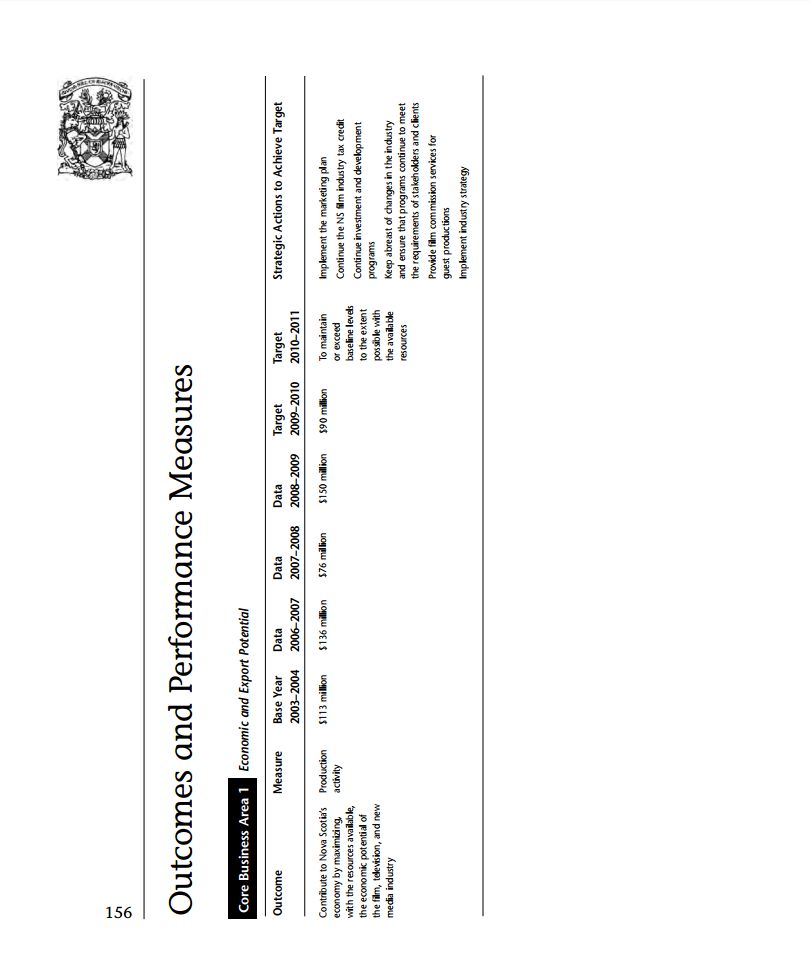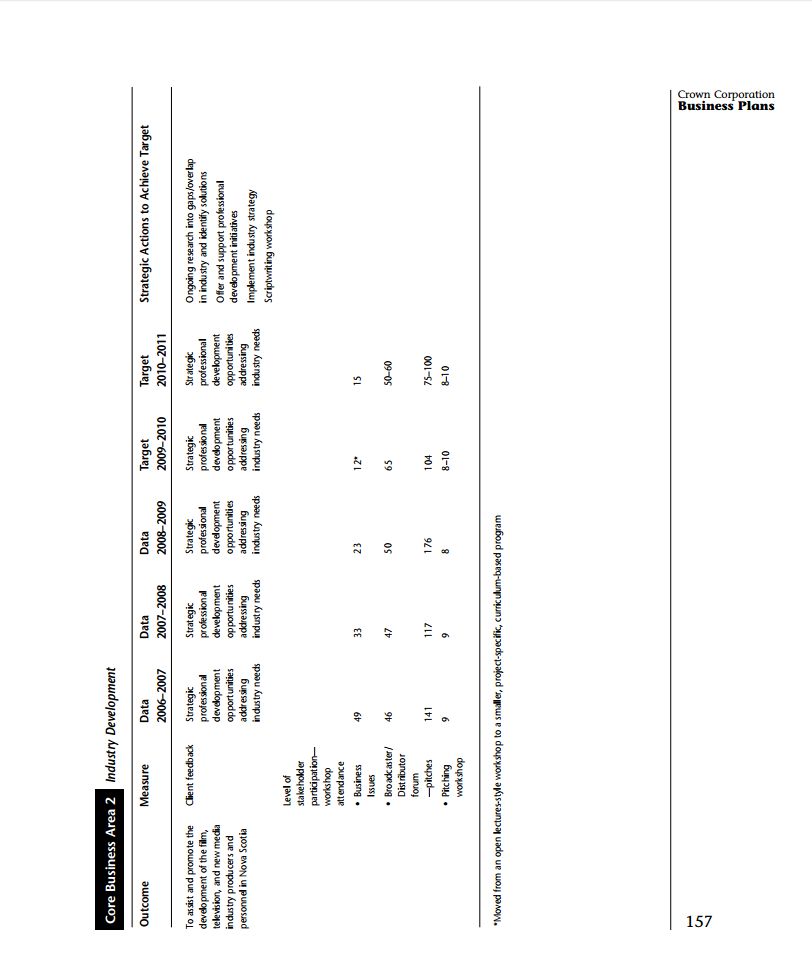 Paul Kimball is a filmmaker and author who lives in Halifax, NS. His work includes the book The Other Side of Truth, the feature films Exit Thread, Roundabout, and The Cuckoo in the Clock, as well as documentaries for CBC, Bravo, Vision, Space, TVNZ, Knowledge, Eastlink TV, UFO TV, and SCN. He has an honours degree in history from Acadia University, and a law degree from Dalhousie University. He is a former Program Administrator of the Nova Scotia Film Development Corporation, and served as President of the Nova Scotia Film and Television Producers Association and as a member of the Nova Scotia government's Film Advisory Committee. He has an abiding love for vanilla milkshakes, mysteries and Walden moments.

Latest posts by Paul Andrew Kimball (see all)