David Manners – Nova Scotia's First Movie Star
David Manners is arguably the most significant actor to ever hail from Nova Scotia. The suave Halifax-born thespian, who made 38 movies in Hollywood between 1930 and 1936, was the star of not one, not two, but three enduring horror classics made by Universal Studios: Dracula, The Black Cat and The Mummy.
These are films that pop up regularly on cable schedules, and are often seen by viewers who want to get in the mood for the Halloween season. Universal's classic horror films had another function, however. They literally dragged the industry from the edge of bankruptcy to renewed sustainability during the depths of the Great Depression. Double bills of Dracula, Frankenstein and the like attracted enough business that Hollywood, along with thousands of small independently owned cinemas, kept one step ahead of the creditors.
Manners may not have been in Frankenstein, but he did appear in Frankenstein director James Whale's first film, the famous screen version of the immortal First World War-set 1928 play Journey's End by R.C. Sherriff. Manners had been in the often-revived stage piece after departing from the University of Toronto, where he initially studied forestry. He soon found he preferred acting.
Born Rauff de Ryther Duan Acklom, Manners took advantage of his smooth good looks, athletic bearing and sophisticated-sounding mid-Atlantic accent to work his way onto the Hollywood A-list. Taking his mother's maiden name for a more manageable moniker, the young actor was in high demand for leading man roles against some of the most eligible females stars of the time.
Playing against the likes of Lucille Ball, Loretta Young and Barbara Stanwyck (in the Frank Capra-directed drama The Miracle Woman), the bluenose-born thespian even found himself in Katheryn Hepburn's debut, A Bill Of Divorcement, in 1932. Musicals such as Roman Scandals and Kismet were intermixed with lead roles in Poverty Row productions like Monogram's lux staging of Wilkie Collins's thriller The Moonstone.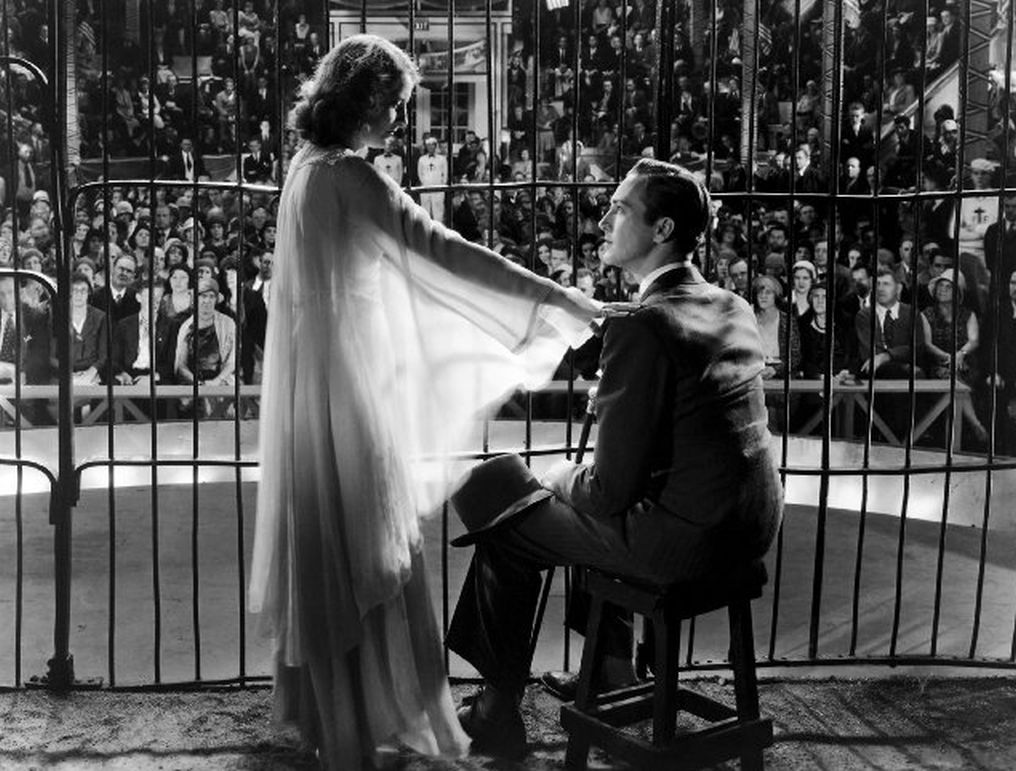 Lately some of Manner's more challenging work has resurfaced on DVD. Man Wanted, from Warner Brothers in 1932, is a cheeky pre-Code film that challenged then-current morality. Typically, it featured the Hollywood A-List at full throttle: actors Kay Francis and Andy Devine, with legendary director William Dieterle at the helm.
Still, it's those Universal horror films that keep Manners' name and face in circulation. In the credits to Tod Browning's Dracula from 1931, Manners gets equal billing with Bela Lugosi, who he would co-star with once again in The Death Kiss. In Edgar G. Ulmer's The Black Cat, from 1934, Manners would face not only Lugosi but the immortal Frankenstein actor himself, Boris Karloff, who had also co-starred with the in-demand Haligonian in Karl Freund's The Mummy in 1932.
Manners recollections of working with Lugosi on Dracula are hilarious. At the time of filming, Lugosi spoke no English. He rendered his lines phonetically, giving a strange, stiff, stylized but ultimately memorable performance that endures today as a monument to one of the world's great screen personalities. Martin Landau, of course, won an Oscar for portraying Lugosi in Tim Burton's film Ed Wood, starring Johnny Depp as that most dedicated of no-budget filmmakers.
Manners was receiving, at one point in his career, 100,000 fan letters a week. Up to his passing he was still receiving fan mail from star-struck punters who explained just how much seeing Dracula, The Mummy and The Black Cat had changed their lives.
Never comfortable with Hollywood, which he found to be a "false place," the iconoclastic Manners retired from the screen in 1936 at the height of his fame. He moved to the desert, painted and wrote novels, one of which is set in the Annapolis Valley of Nova Scotia, and performed on stage until his retirement from acting altogether in the 1950s. He passed away in December 1998 at the age of 97, one of the last links to the earliest years of Hollywood. There's a terrific website devoted to his life and work which includes a film filmography and some examples of his painting and writings.
Maybe some day a fellow Nova Scotian will undertake a biopic of our greatest star. In the meantime, David Manners' extraordinary life in film still provides ample fodder for Halloween viewing, year after year, and people can find his other work on DVD and the Internet, such as Bill of Divorcement, seen below.

Ron Foley Macdonald is a filmmaker, musician, author, and arts journalist who lives in Halifax, NS. He has written for such publications as the Halifax Daily News, The Globe and Mail, The National Post, and Take One. He taught film history for 15 years at the Nova Scotia College of Art and Design, and has also taught at Dalhousie University and Mount Saint Vincent University. For two decades he was the Senior Programmer at the Atlantic Film Festival. He is currently the curator of the film and video series at the Dalhousie Art Gallery, and the producer of the recent feature films Exit Thread and Roundabout.

Latest posts by Ron Foley Macdonald (see all)