Dalhousie Art Gallery kicks off first film series of 2016 – The Art of Film Noir
I attended a great kick-off night to this year's Winter / Spring film screening series at the Dalhousie Art Gallery, curated by film expert extraordinaire Ron Foley Macdonald. It was one of the biggest crowds I've ever seen at a film in the Gallery, to the point where they had to bring in some extra chairs to the small but effective screening section of the gallery (which has much improved audio this year). It was nice to run into fellow filmmaker Iain MacLeod and ace local arts reporter Stephen Cooke, who were in attendance; Steve got a nice acknowledgement from Ron and applause from the audience in solidarity with him and his fellow striking workers at the Chronicle Herald.
The current series is The Art of Film Noir II, and it's set to build on a similar series held last year. It started off with a bang as we all enjoyed This Gun For Hire, an early noir classic from 1942 featuring the great Alan Ladd (in a riveting performance that made him a star) and the wonderful Veronica Lake, two of my favourite actors from the golden age of cinema. Laird Cregar, who tragically died at the age of only 31 just two years after making This Gun For Hire,  turns in a fine performance as the villain.
The series runs on Wednesday nights until May 25th, and the screenings are free. Lots of great films coming up, including Otto Preminger's Laura, Akira Kurosawa's Stray Dog, and Charles Laughton's The Hight of the Hunter. I encourage cinema fans to check out as many as they can. Full details and schedule can be found at the Dalhousie Art Gallery Film and Video Program website.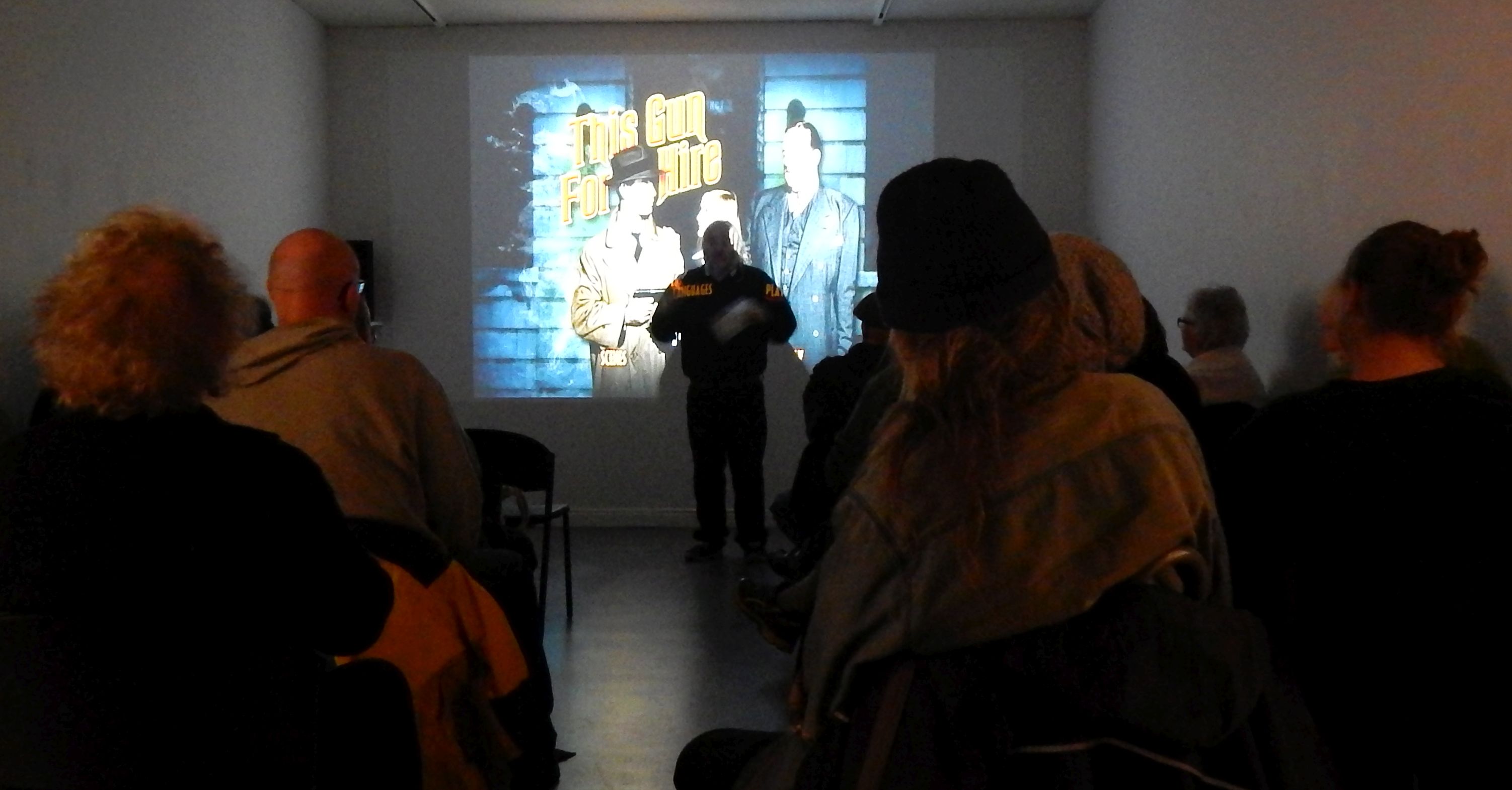 Paul Kimball is a filmmaker and author who lives in Halifax, NS. His work includes the book The Other Side of Truth, the feature films Exit Thread, Roundabout, and The Cuckoo in the Clock, as well as documentaries for CBC, Bravo, Vision, Space, TVNZ, Knowledge, Eastlink TV, UFO TV, and SCN. He has an honours degree in history from Acadia University, and a law degree from Dalhousie University. He is a former Program Administrator of the Nova Scotia Film Development Corporation, and served as President of the Nova Scotia Film and Television Producers Association and as a member of the Nova Scotia government's Film Advisory Committee. He has an abiding love for vanilla milkshakes, mysteries and Walden moments.

Latest posts by Paul Andrew Kimball (see all)