Liberal Government's Film Industry Cuts Hit Rural Nova Scotia Hardest
I posted my article "Why The Film Industry Controversy Matters To All Nova Scotians" in the Film Nova Scotia group on Facebook, and a reader posted the following comment, which I think is worth a response because it touches on a popular misconception about both the Nova Scotia film and television industry in general, and the areas in which it has the most impact.
I applaud the effort here, but I don't think it's the correct argument to make (although it is accurate) – at least not to the constituents that matter. After the decision on the tax credit cut, the government popularity *INCREASED* in most rural Liberal ridings. That's because the government paints film makers as, more or less, 'godless, scruffy city living hipsters that only work 11 weeks a year.' That perception, widely held in rural ridings, is never going to change – at least not in a time frame that is useful to us… Add to that the perception that people in the industry make too much money (based on zero data, but still a belief that is widely held among rural Nova Scotians) and you get no sympathy. Combined with the anti-Halifax sentiment, rural Liberal voters are always going to side with the government. The only way to move the government is to change the perception in the ridings where they are most vulnerable. TO do this, we can't argue trust, or government failure etc. The only thing that may work is to argue directly at the self-interest of the people who vote Liberal in Liberal held ridings.
In broad strokes, this perception seems accurate. Almost all of the Nova Scotia film and television production companies that form the core of the industry, for example, are based in Halifax, or nearby. The equipment rental companies, such as William F. White, are based here as well. The unions all have their headquarters in Halifax. Film and Creative Industries was located in downtown Halifax before the Liberals closed it down last April, as is the head regional office for Telefilm Canada, the National Film Board, the CBC, and so on.
But dig deeper and you see that this perception is fundamentally flawed, because it overlooks the key factor in determining the overall benefits of the film industry to the Nova Scotia economy – where productions are filmed, the effect that they have in that area, and the challenges of locating there.

With this in mind it becomes clear that the negative effects of the Liberal government's actions in dismantling the 20-year old film funding structure and government film agency last April will be most strongly felt not in Halifax, but in the rest of the Province.
First, it is important to understand that it is more expensive to film outside of Halifax for a number of reasons. These include higher cast and crew costs (in terms of food and lodging, but also in terms of having to pay higher union wages when you move beyond Halifax), and logistical costs in terms of getting equipment to and from location (the bigger the production and the more gear that you use, the more you're going to have to pay). I had a senior producer tell me many years ago that it would cost him up to 15% more to shoot outside of Halifax than in the city, and he felt that was a conservative estimate. Having shot my last four films in rural parts of Nova Scotia (mostly on the South Shore and the Annapolis Valley), I can tell you that this assessment is accurate.
All of which is why I began the process of implementing a regional production bonus to the film industry tax credit back in 1999 when I was the program administrator at the Nova Scotia Film Development Corporation. We recognized that in order for the film industry to truly succeed in Nova Scotia it needed to be something from which all parts of the province could benefit. There had been regional production prior to that (Pit Pony, for example, and Margaret's Museum), but as our Director of Marketing told me, while producers from away were initially attracted by our locations, if we weren't competitive in terms of our incentives then they would film elsewhere. This was especially true, he said, when it came to trying to sell them on shooting outside of Halifax. 
Accordingly, after a significant amount of research and consultation with the unions, producers, and other industry stakeholders, I wrote a memorandum in 1999 wherein I recommended a regional bonus of between 5 and 10% on top of what was then a 32.5% tax credit rate (the 32.5% was based on Nova Scotia labour, to a maximum of 16.25% of the total production costs). The Progressive Conservative government of John Hamm implemented the 5% bonus in 2000, and his successor Rodney MacDonald increased the bonus rate to 10% in 2007, which is where it stayed until the Liberal government of Stephen McNeil removed the tax credit entirely in 2015.
The regional bonus was a powerful tool in attracting production to areas outside of Halifax, and helped spur a sustained period of growth that led many of the largest film and television productions to shoot outside the city. Just a few of the more recent prominent examples include: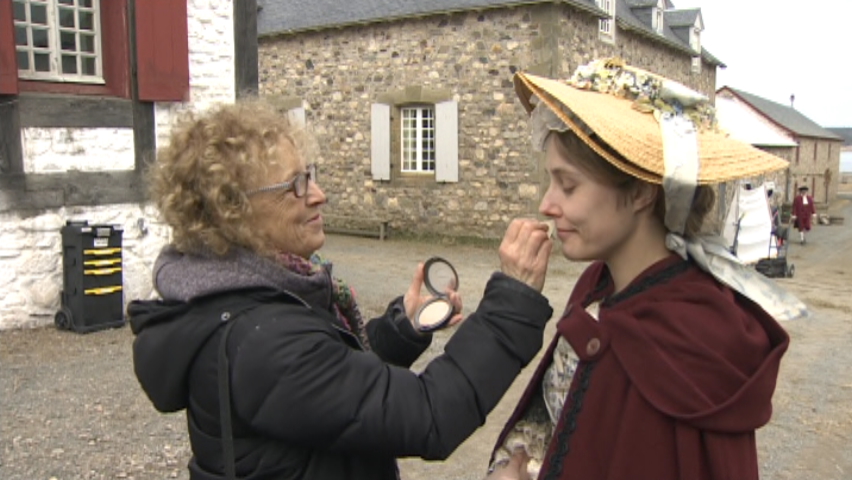 We also had many smaller but no less significant Nova Scotia productions that filmed outside of Halifax, including Wilby Wonderful (Shelburne, 2003), The Corridor (Canning, 2009), The Disappeared (Lunenburg, 2011), Faith Fraud and Minimum Wage (Shubenacadie, 2009), along with myriad documentaries and other television productions such as CBC's long-running documentary series Land and Sea.
The end result of all this production activity was millions upon millions of dollars that were spent directly in rural areas of Nova Scotia, benefiting everyone from the people who provided the catering to the motel owners who provided accommodations for cast and crew. You would be hard pressed to find anyone in the many places throughout rural Nova Scotia that benefited from film production activity who would describe it as anything other than a huge plus for their community.
Indeed, when the Liberals cut the tax credit and dismantled Film and Creative Industries last year, many local community leaders spoke out in opposition.
"Lunenburg is a popular film location," stated Lunenburg Mayor Rachel Bailey. "We're very proud of that, and we hate to see that potential for growth in that area be cut short."
Shelburne Mayor Karen Matattall also spoke out against the cuts. "We suffer, as most rural areas in Nova Scotia, from a depressed economy," she wrote to then-Finance Minister Diana Whalen. "We are seeing businesses close, youth and other working aged groups move out of the area to find employment." She pointed out that the film industry was one of the few genuine areas of economic growth for rural areas such as Shelburne. "It begs the question," she concluded, "how are we suppose to survive as a community when we struggle daily to keep people and jobs in our area and now we have to deal with the loss of important jobs that are being taken away by our Provincial government?"
Beyond the immediate economic benefits of production, however, were the longer terms benefits that came from enhancing the overall visibility and marketability of the Province as a tourist destination, as well as the cultural and social benefits that accrued to rural communities in particular. This represents an incalculable but nonetheless vital and very real component of the equation when you consider the overall picture of the film industry to the Province.

The Tourism Industry of Nova Scotia highlighted those benefits when it took a stand against the Liberal film industry cuts last April. "There is no question the film industry is very important as a tourism generator for a destination," the Association stated. "The opportunity to garner international exposure is tremendous when films and TV productions are shot in Nova Scotia. As well as creating Brand awareness, the spin off economic impact in accommodations, food services, attractions and local businesses is tremendous. The cultural and social impact is also significant within the communities."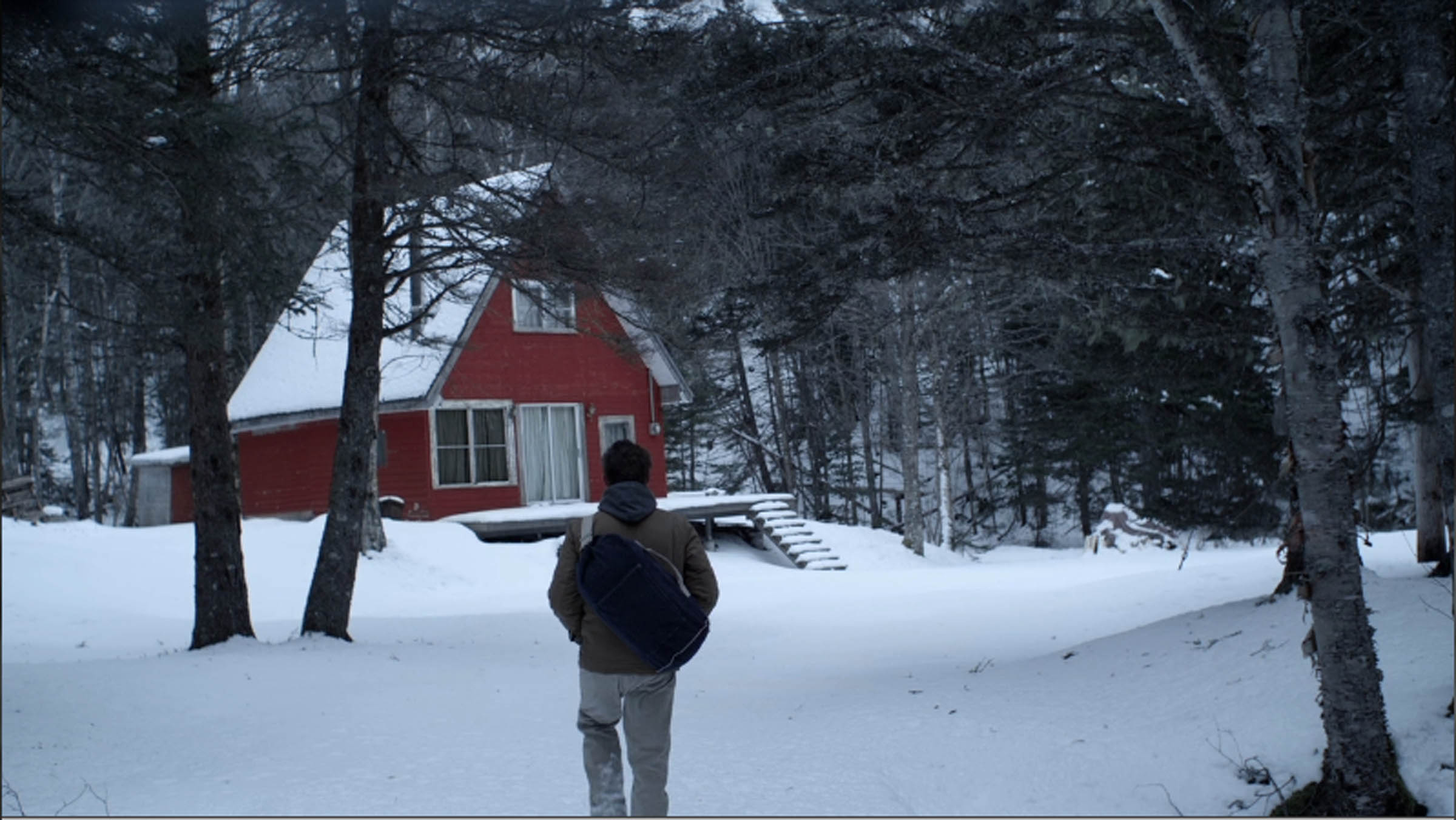 The Liberal government eventually replaced the film tax credit with what it called a "production incentive fund." Unlike the tax credit, however, the Fund carries an effective cap of $10 million, with a per project cap of $4 million. The government has said that if that money is exhausted it will review allocating additional resources on a "case by case basis." 
This creates the kind of uncertainty that film production companies simply cannot work with, particularly on larger productions such as Bag of Bones or The Book of Negroes, where plans have to be in place months, and sometimes years, before production actually begins. With the tax credit system, producers always knew that the money would be there for them. Now they do not. That is untenable for them.
Furthermore, by doing away with Film and Creative Industries Nova Scotia, the Liberal government in one stroke removed the key location services that the agency provided, and that producers from away had come to rely upon, as well as the institutional infrastructure and industry expertise that assured them Nova Scotia was a stable environment in which to locate their business.
Finally, the new fund paid mere lip service to the idea of providing a regional bonus to help offset the higher costs of filming outside of Halifax. Whereas the former tax credit provided a 10% incentive, the new fund offers only 2%. Compounding the problem, the tax credit also contained a 5% bonus for companies that returned to the Province to shoot further productions, which benefited rural production as much as it did Halifax production, as it made it easier to locate series like Haven or Fitz there. The new fund has no such incentive. 
The end result of these changes is that while all production in Nova Scotia will be hit hard, it is production outside of Halifax that will be hit the hardest. The government has replaced a proven system that incentivized regional production and spurred sustained growth and opportunities in rural areas with one that has an insufficient incentive to account for the increased costs of shooting outside of Halifax, all while dismantling the relatively inexpensive government agency (less than $1 million in administrative overhead per year) that provided key locations services especially important for more isolated rural areas.
Far from being a series of decisions that only affect a small and privileged elite in Halifax, as the Liberal government has tried to portray their film industry policies in their "divide and conquer" narrative, the government has charted a disastrous course of action that works directly against the goal of revitalizing and diversifying the economy of rural Nova Scotia.
In other words, we are all in this together.

Paul Kimball is a filmmaker and author who lives in Halifax, NS. His work includes the book The Other Side of Truth, the feature films Exit Thread, Roundabout, and The Cuckoo in the Clock, as well as documentaries for CBC, Bravo, Vision, Space, TVNZ, Knowledge, Eastlink TV, UFO TV, and SCN. He has an honours degree in history from Acadia University, and a law degree from Dalhousie University. He is a former Program Administrator of the Nova Scotia Film Development Corporation, and served as President of the Nova Scotia Film and Television Producers Association and as a member of the Nova Scotia government's Film Advisory Committee. He has an abiding love for vanilla milkshakes, mysteries and Walden moments.

Latest posts by Paul Andrew Kimball (see all)