An Open Letter to the NDP members in Halifax Needham
Hi folks,
Just taking a moment to answer all the questions I am getting at once about my possible candidacy for the NDP nomination in Halifax Needham.
I had agreed to put my name forward to stand for the NDP nomination here in Needham after having been encouraged to do so by local party members. It was not something I had ever thought of up until then, but I decided, after a lot of thought, that it was time to get involved again, and to try and make a difference. So I said, "yes".
I went through the vetting process at the local level, seemingly without issue. My name, along with a few others, was forwarded on to the central party office.
I was informed in a phone call yesterday that I was prohibited from standing by the party head office. 
The reason I was given by the party brass was that my candidacy could prove embarrassing to the party.
What was so embarrassing, you might ask? What was the deep, dark secret?
Well, the primary reason was that I had written positive things about PC MLA Tim Houston last year when he was going to bat for the film industry, although it's worth noting that I wrote all sorts of positive things about NDP MLAs who were supporting us as well (I even thanked Houston, along with Tory leader Jamie Baillie and NDP MLAs Maureen MacDonald and Lenore Zann, in the end credits of my most recent feature film Exit Thread, as a way of acknowledging the good work they had done on behalf of the film industry in 2015).
I have a sneaking feeling that I wasn't the only party member who wrote positive things about Tory MLAs when they went to bat for our industry in unison with the NDP. It's a symptom of the toxic political culture in this province that something like that would be viewed as a mark against you, or a potential embarrassment.
There was another problem for the head office, less serious than the Houston "issue," but one which also disqualified me in their eyes – I have an interest in the paranormal as a hobby, stemming from years of work that I did making films for Canadian broadcasters about the subject.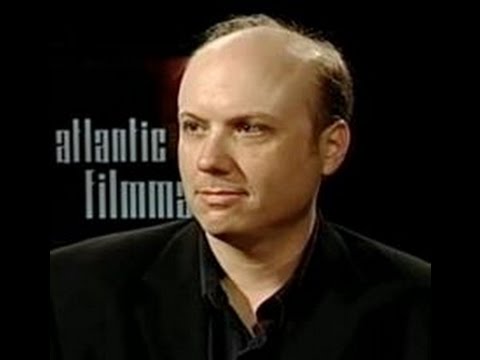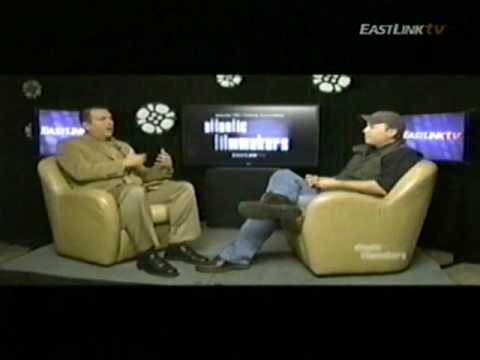 In a party led by an ordained minister who presumably believes in a supernatural being, the mind boggles that my scientific and theoretical interest in extraterrestrial life and the various possibilities presented by what we call the "paranormal" would be a cause for concern (it certainly wasn't for the local vetting team in Needham). Expanding the frontiers of knowledge should be considered a good thing in the 21st century.
And that's it (at least as far as I was told).
I didn't think it was possible for a political party in this province to make me feel more unwelcome than the Liberals, but it turns out I was wrong.
I don't regret the praise I offered Houston in the least, anymore than I regret having the same scientific and historical interest in UFOs and the paranormal as people like John Podesta and Michio Kaku.
I do regret that I don't get to make my case to the NDP members of Needham, and that they don't get to make the choice themselves as to whether I would have been a suitable progressive candidate in the next election.
There were many issues – fighting poverty, reforming the legal aid system, sustainable economic development, fixing our health care system, reforming our political system, rebuilding the film industry and the arts in general, making our education system more forward-looking, making the province a great place for young people to want to live in the 21st century – that I won't get to address now, at least not in the way in which I probably would have been most effective.
Que sera, sera. I will continue to speak out in other ways, for anyone who wants to hear what I have to say. Most important, I will continue to listen to what Nova Scotians want, and try to engage in a dialogue wherever and whenever I cam.
Anyway, thanks for your interest, and to all of you who have written notes of support, I'll always be grateful. I had never thought of running until asked to do so, and I decided to give it a go so that I could perhaps help make Halifax Needham in particular, and Nova Scotia in general, a better place.
A number of you have suggested that I run as an independent, but after briefly considering it I have decided against it. I also won't be appealing the party's decision – even if it was reversed, I would no longer be comfortable running for the Burrill team.
I know when I'm not wanted.

Paul Kimball is a filmmaker and author who lives in Halifax, NS. His work includes the book The Other Side of Truth, the feature films Exit Thread, Roundabout, and The Cuckoo in the Clock, as well as documentaries for CBC, Bravo, Vision, Space, TVNZ, Knowledge, Eastlink TV, UFO TV, and SCN. He has an honours degree in history from Acadia University, and a law degree from Dalhousie University. He is a former Program Administrator of the Nova Scotia Film Development Corporation, and served as President of the Nova Scotia Film and Television Producers Association and as a member of the Nova Scotia government's Film Advisory Committee. He has an abiding love for vanilla milkshakes, mysteries and Walden moments.

Latest posts by Paul Andrew Kimball (see all)