I Was a Teenage Punk Rocker… in Halifax!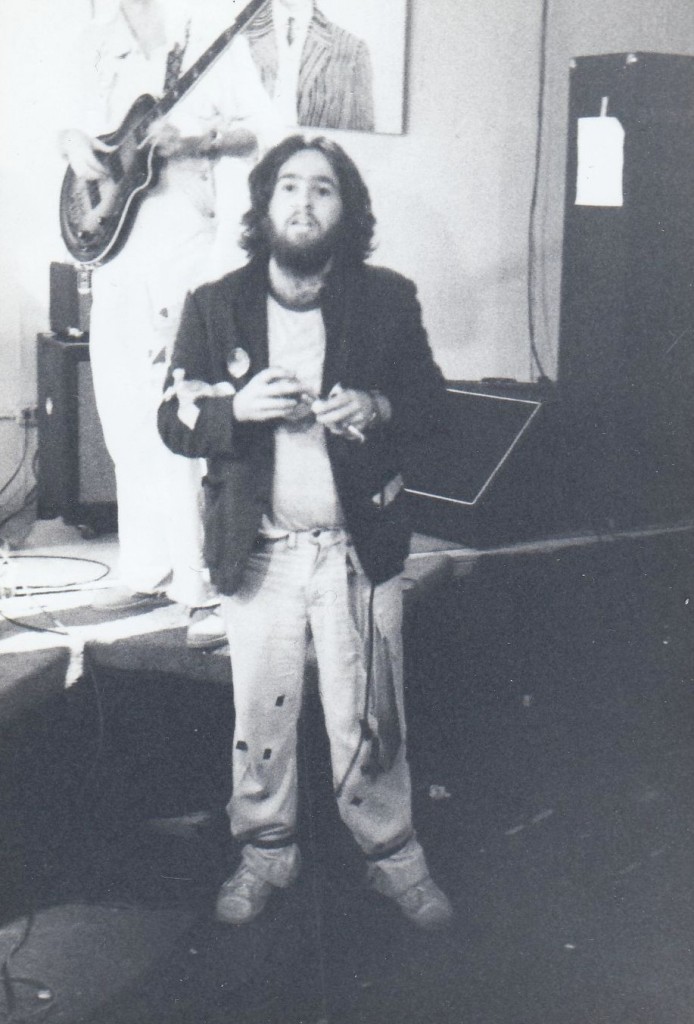 The history of the early days of Punk and New Wave in Halifax is becoming something of a cottage industry. Sam Sutherland's book, Perfect Youth, has a whole chapter on Halifax for which I was interviewed, and I've been contacted for another upcoming project. It's all a bit strange to me as the events of 1978 to 1982 seem a very long time ago, in a place that seems now very different indeed.
Still, I think it's probably time to revisit my memories of the scene. I first wrote about it for a local fanzine called Re-Press magazine which only lasted for a grand total of two and one-half issues. The scene sputtered through the early and mid-1980s until it finally flowered on the East Coast in the 1990s when Halifax was allegedly supposed to become 'the Next Seattle'. Whether we did or not is a moot point. Back then there were places to play and record company interest. That adds up to a scene. Some people thought there might even be money to be made. Most of them were wrong, but it was fun trying.
Before Sloan launched the 1990s Halifax "Pop Explosion," however, there was the late 1970s "Punk Explosion." Punk and new wave scenes were popping up all over at the time – Moncton, Halifax, St. Johns… all had something going on. What once was mere a rumour echoing from distant New York City and London was manifesting itself in youth culture clear across the Western world. The Vacant Lot were the first in Halifax, and the Trash Kanz, of which I was the male lead singer, was the second. We came not out of downtown – or the Nova Scotia College of Art and Design, as several sources have mistakenly stated – but rather from the leafy suburbs that fed Halifax West High School. Clayton Park. Wedgewood. Rockingham. Prince's Lodge. Bridgeview. Those were our stomping grounds, until we broke free and began to stomp around downtown Halifax as well.
I had spent all of July 1977 in the United Kingdom where I witnessed the changeover from a tired 1960s counterculture to a brisk punk and new wave sensibility. It was a sensibility that would eventually go on to influence not just music but fashion, aesthetics, and mass communications, setting the stage for the media and culture of the 1980s. Gleefully sweeping away the ashes of earth tones, prog rock and all that other accumulated effluvia, punk was one of the last truly original youth cultures of the 20th Century.
The advantage that The Vacant Lot and The Trash Kanz had in the musical world was what many would consider a surprising one: we could actually play. But the truth is that many punk bands were actually comprised of some pretty good musicians; the hapless punk icon Sid Vicious was the exception, not the rule. In our case, we were mostly trained by the mighty Halifax City Schools Music Department, home of a million ukeleles. Department head Chalmers Doane had provided two nephews, John and Geoff Doane, for the cause. They could play practically anything, and ended up drummer and bassist, respectively, for the Vacant Lot.
The Trash Kanz were formed to be warm ups for the Vacant Lot, as their sets tended to be short. The Kanz, who occasionally changed their name to the Pop Kanz and the Garbage Kanz in case our reputation caught up to us, tended towards very long sets, often four hours. We had even Springsteen beat in terms of durability.
The whole point was to bring back some fun and immediacy to a music scene that had become moribund with Top 40 cover bands playing bland versions of songs by third generation country-rock outfits like the Eagles.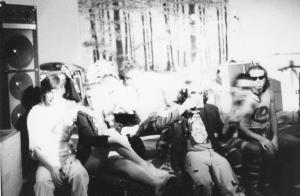 We dug back to the early '60s for campy numbers like the garage-band nuggett "Gloria," which allowed for a Sesame Street spelling lesson on Cue Cards ('G-L-O-R-I-A!!!). And while we started out emulating cult groups like Fairport Convention and Jefferson Airplane, The Kanz eventually chose to play trashier numbers by Sonny and Cher which fit our girl-and-guy singer configuration much better.
Reveling in silly personas – I was Trash Compactor, a redundant appliance – thrift shop clothes, bright colours, outright theatricality and a sense of fun, we lucked out in the availability of two downtown venues not adhering to the local musicians union rates and bans. Odin's Eye was an upstairs hippie collective that encouraged chess, folk music and the occasional electric blues extravaganza. They were open to both bands. Up around the corner a new thespian group opened up Theatre 1707 on Brunswick Street (where the Ale House is located today), a much bigger and more ambitious space that actually ran at least one whole season of original and alternative dramatic shows.
We went on to write our own songs while developing a friendly rivalry with the Vacant Lot in an attempt to build up an audience. The midnight screenings at the Oxford Theatre of The Rocky Horror Picture Show were just breaking out at the same time, obliging The Trash Kanz learn 'The Time Warp', a rather difficult showpiece with elaborate stops and starts along with a point-and-jump dance lesson included.
Other bands were popping up at the same time, including a revolving outfit lead by the playwright Paul LeDoux (who would go on to write 120 episodes of Edison Twins). At one point he named the ensemble 'Lennie and the Lava Lamps'. They presented several dramatic song cycles that I still remember to this day. I think they were mostly about sexual confusion and serial killers, but it was always hard to be sure.
James Cowan started as a rhythm guitarist and occasional singer with the Trash Kanz at the tender age of 15. He went on to front Halifax's best-remembered Punk group, Nobody's Heroes. I re-collaborated with him, writing some of the song lyrics for the album American Modern by Little Ministers, a trio Cowan fronted in 1986 and 1987.
Little Ministers gained some serious airplay from Q-104 and helped set the stage for the Halifax Sound that would blossom in the 1990s. The next year, 1988, saw the first Maritime Music Awards that would morph into the East Coast Music Awards and Association, an organization still active today. Th
During those wild and woolly early days of Punk and New Wave, when everything seemed possible (and there was no rule or convention that we weren't afraid to subvert), I still remember the strange looks we got occasionally when we'd play through our cheap PA equipment, dressed in our flash togs, and cheap disposable sunglasses . Nobody had seen anything like it, and the "Shock of the New" was still palpable. It's hard to imagine that happening today.
In some ways, why people express interest today in this odd moment in Halifax's musical history remains a mystery to me. The guitarist in The Vacant Lot was Glenn Garagan, one of my best friends in High School. His older brother was Tim Garagan, the drummer and singer for the Pepper Tree, the Halifax-based group that achieved substantial success in the early 1970s Canadian Music Scene. I always thought that period, when Nova Scotian groups such as April Wine and Everyday People sold records and got airplay, was much more intriguing.
But I guess Punk and New Wave still offers up some kind of existential glamour, with its patina of 'failure as success' and all those other nonsensical values.
Most important, however – it was fun! 

Ron Foley Macdonald is a filmmaker, musician, author, and arts journalist who lives in Halifax, NS. He has written for such publications as the Halifax Daily News, The Globe and Mail, The National Post, and Take One. He taught film history for 15 years at the Nova Scotia College of Art and Design, and has also taught at Dalhousie University and Mount Saint Vincent University. For two decades he was the Senior Programmer at the Atlantic Film Festival. He is currently the curator of the film and video series at the Dalhousie Art Gallery, and the producer of the recent feature films Exit Thread and Roundabout.

Latest posts by Ron Foley Macdonald (see all)