What do legendary country star Hank Snow and I have in common? Well, we both worked at the landmark Halifax radio station CHNS… sort of. Hank did the morning wake-up slot at 8 am when CHNS was broadcasting out of the Lord Nelson in the early 1930s. The Depression was in full throttle and his wife worked in the Moirs Chocolate factory, where the Scotiabank Centre is today.
I, on the other hand, worked on a Junior Achievement posting in High School in 1976 and 1977 at CHNS, where we produced one half-hour show per week. We recorded on Wednesday or Thursday nights when the station was located in a beautiful Art Deco building on Tobin Street deep in Halifax's South End. The show was then broadcast at 8 pm on Sunday Night, right before 'Dutch Corner', a program for the Netherlands' Community in Nova Scotia.
It was the Sunday Night Community access slot, a ratings dead zone that demanded none of CHNS real stars – at the time they were Frank Lowe, Johnny Gold and Jerry (Jer Bear) Lawrence. Lawrence would ascend to the Nova Scotia legislature a few years later, being the first wheelchair-bound MLA, and a formidable force who brought the first accessibility issues to government buildings and to the business community.
Working around and being advised by those radio heavyweights of the time was something of a thrill. Media seemed remote to most of us teenagers, and to actually produce a real program, with real advertisements, music and commentary, catapulted our small but merry company into what we thought was the "big time."
One member of that merry band was Geoff Doane, a friend, musician and ace technician who now runs the CBC's technical specs here in Halifax. I myself ended up at the Mother Corp as an Arts Columnist and Film Scene reporter on Mainstreet for something like a decade. So that year at CHNS did really point us in the right direction.
We had planned out our trajectory with a certain amount of cunning. At Halifax West High School, then located on the outskirts of Halifax, we ran a radio club with limited means called CKWR. A converted maintenance closet on the top floor became our radio room. We broadcast to the front lobby, the cafeteria and one or two other spots on the campus. While it seemed slight on paper, CKWR also controlled dances, coffee houses and several other social structures at Halifax West, making the radio club one of the largest student activities at the school.
It was an ideal launching pad for our reach into the real world of commercial radio, which at the time was dominated by AM commercial stations like CHNS and CJCH. Both played contemporary hits in the period just before the "narrowcasting" of the 1980s fractured radio audiences into smaller and smaller slices. FM radio, at the time, was barely functioning in Halifax, with C100 operating as an "Easy Listening" outlet, full of Neil Diamond songs of the most relaxed variety.
Radio at the time was a vital medium. Each station had a real newsroom, for example, with reporters working to break stories just like you see in movies from the 1940s and '50s. Ratings wars meant the relatively few stations competed for portions of a relatively rich market.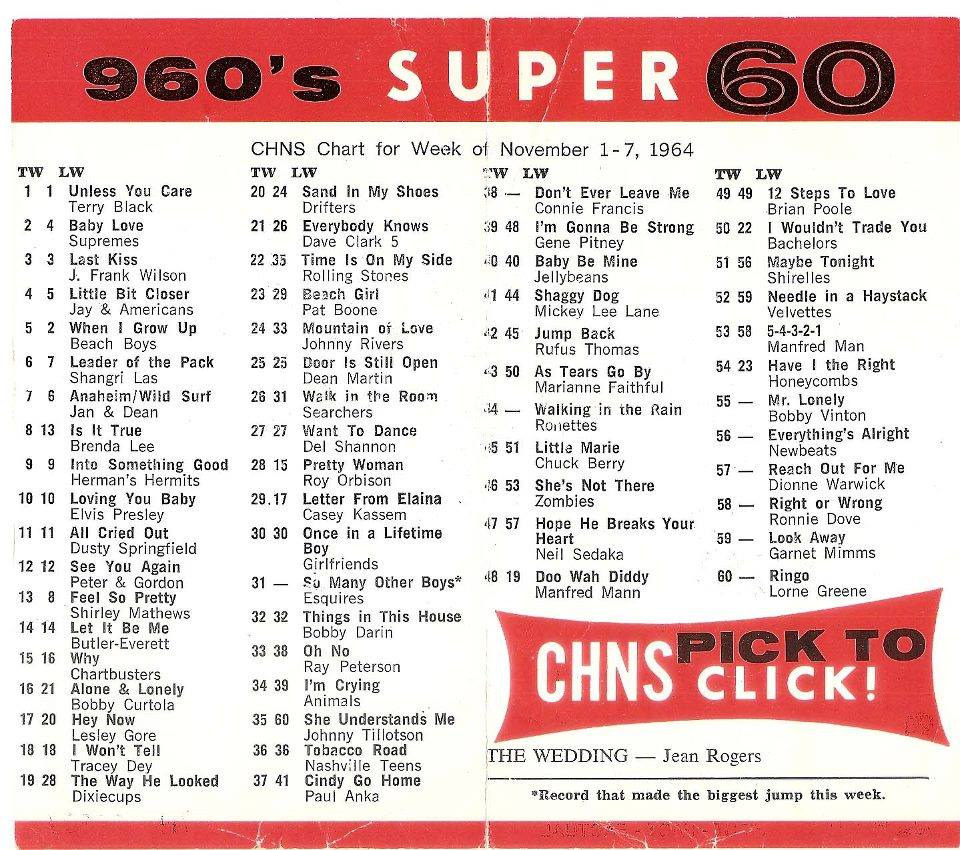 It was the 1970s, however, and cultural changes were indeed looming. Disco was in full throttle; the Urban Country trend was a couple of years away. Punk and New Wave was rarely heard and local artists were almost never accessed. Still, the immediacy of radio personalities was palpable. I remember Johnny Gold playing us a new Eagles single weeks before it was officially released. "New Kid In Town" seemed like a shiny bit of audio perfection in the lead up to its inclusion on the landmark Hotel California album, giving us first dibs to debut it on our show. We did, of course, thinking this was some kind of coup. In a sense, it was, a gift from an adviser and mentor whose kindness and commitment I still appreciate to this day.
CHNS may have morphed through several incarnations, having moved from Tobin Street with a couple of ownership changes in between. But it's still there pumping out music when the pundits said that radio is a dead issue in the age of the internet. That's what they said with television, and when vinyl went out and CDs came in. Now vinyl is back. And Radio is indeed as alive as ever. Long live CHNS, and may radio continue to live forever.
For my part, I'm happy to have played a very minor part in Halifax's first major radio station.
Happy 90th birthday CHNS!

Ron Foley Macdonald is a filmmaker, musician, author, and arts journalist who lives in Halifax, NS. He has written for such publications as the Halifax Daily News, The Globe and Mail, The National Post, and Take One. He taught film history for 15 years at the Nova Scotia College of Art and Design, and has also taught at Dalhousie University and Mount Saint Vincent University. For two decades he was the Senior Programmer at the Atlantic Film Festival. He is currently the curator of the film and video series at the Dalhousie Art Gallery, and the producer of the recent feature films Exit Thread and Roundabout.

Latest posts by Ron Foley Macdonald (see all)