Leonard Cohen's Nova Scotia Collaborators
The passing of Leonard Cohen last week at age 82 got me to thinking of his connections to Nova Scotia, particularly two important people who worked with him on signature projects. Filmmaker Don Owen, a resident of Halifax in the 1980s and 1990s, co-directed the major 1965 National Film Board of Canada portrait of the then poet and novelist entitled Ladies and Gentlemen, Mr. Leonard Cohen. Jumping forward to the mid-2000s, the composer Philip Glass, a longtime Cape Breton resident, collaborated with Cohen on a musical setting of the singer / songwriter's first book of poetry in 22 years, Book Of Longing.
Owen, who was at the time part of Cohen's social circle, had just experienced worldwide success with his NFB feature Nobody Waved Goodbye. He began filming Cohen in the poet's hometown of Montreal, using a hilarious reading at Sir George Williams College (later Concordia University) as a starting point.
Indeed, Ladies and Gentlemen, Mr. Leonard Cohen briskly captures much of the young author's mordant humour and joi de vivre. Bohemian, early 1960s Montreal is Cohen's co-star, and it was Canada's only city that could at the time boast of having any sense of cosmopolitan sophistication. Owen managed to portray postwar youth cultures in transition from the Beatnik-era jazz-literature-art trifecta to the looming baby boomer counterculture that would crest a few years later in the "Summer Of Love" in 1967.
The documentary was finished by Donald Brittain, the NFB's leading English-speaking non-fiction filmmaker, when Owen had to leave for a project in Africa.
Britten added a playful self-conscious element where the director and the film's subject watch the footage together in an NFB screening room. Cohen comments on letting a film crew into his bathroom; the poet also casually deconstructs his own image, writing "Caveat Emptor" on the wall. It means, of course, "let the buyer beware," and the author lets the audience in on the fact that they should be aware that they are watching a "con," which he he talks about regarding a TV appearance with Pierre Berton where Berton aggressively tried to get past Cohens' elusive public persona.
That self-consciousness marks Ladies and Gentlemen, Mr. Leonard Cohen as a prime piece of cinema verite. Verite's favourite subjects were pop musicians and politicians, letting a new intimacy into formerly closed constructions. Fascinatingly, Leonard Cohen let a little light into that darkness, much like he did consistently throughout his remarkable career.
Pop music fans might be puzzled to find the film so concerned with Cohen's early literary career, one that stalled out the next year after the publication of the apocalyptic novel Beautiful Losers, which in my opinion remains one of the great novels of the 1960s, as well as his 1966 collection of poetry, Parasites Of Heaven, a tome that clearly tilted towards his oncoming career move towards songwriting.
Still, seeing Cohen as a leather-jacketed literary gadfly swimming against the currents of stodgy mainstream Canadian culture is something of a thrill. And the film retains a fresh, fun edge that eluded some later filmmakers who swallowed wholesale many of the media myths of Cohen.
The second collaborator with ties to Canada's Ocean Playground, Philip Glass, was commissioned by the Toront-based arts festival Luminato to set some of Cohen's work in Book Of Longing to music, to be presented in 2007. What resulted is a sprawling two-CD collection that sees some readings by the poet accompanied by art-song arrangements that sport Glass's trademark swirling rhythms.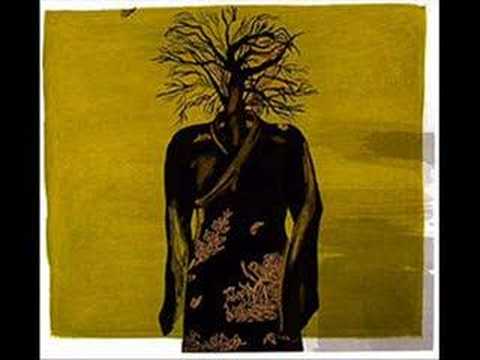 It's a dense, relentless work that mixes some surprises – a solo saxophone passage recalls the Charles Mingus-like soundtrack of Ladies and Gentlemen, Mr. Leonard Cohen – along with choral passages and two extended ten-minute selections.
Glass chose some of Cohen's more earthy and lyrical pieces, making for some startling juxtapositions of stately Bel Canto singing delivering rather raw and humorous words.
The CD booklet contains those words along with some elemental drawings by Leonard Cohen, cementing the fact that this was indeed a collaboration between two very different artists. Being the poet's last major collection, the musical setting brings a different view on Book Of Longing's mediatations on irony, the passage of time and the author's own sense of confusion and desire.
The massive response to Leonard Cohen's passing reveals just how much his work and worldview affected all of us. These two collaborations by Nova Scotian residents broaden and deepen our understanding of one of Canada's most beloved artistic figures, and are essential viewing and listening as a result.

Ron Foley Macdonald is a filmmaker, musician, author, and arts journalist who lives in Halifax, NS. He has written for such publications as the Halifax Daily News, The Globe and Mail, The National Post, and Take One. He taught film history for 15 years at the Nova Scotia College of Art and Design, and has also taught at Dalhousie University and Mount Saint Vincent University. For two decades he was the Senior Programmer at the Atlantic Film Festival. He is currently the curator of the film and video series at the Dalhousie Art Gallery, and the producer of the recent feature films Exit Thread and Roundabout.

Latest posts by Ron Foley Macdonald (see all)